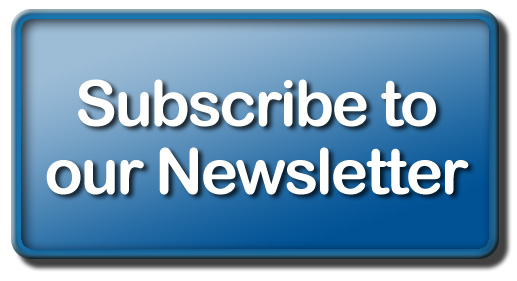 We invite you to listen to us on great radio stations across the region on the Radio Oklahoma Network weekdays- if you missed this morning's Farm News - or you are in an area where you can't hear it- click here for this morning's Farm news
from Ron Hays on RON.
Let's Check the Markets!
mornings with cash and futures reviewed- includes where the Cash Cattle market stands, the latest Feeder Cattle Markets Etc.
Each afternoon we are posting a recap of that day's markets as analyzed by
Justin Lewis of KIS futures
-
click or tap here
for the report posted yesterday afternoon around 3:30 PM.
Okla Cash Grain:
Futures Wrap:
Feeder Cattle Recap:
Slaughter Cattle Recap:
TCFA Feedlot Recap:
Our Oklahoma Farm Report Team!!!!
Ron Hays, Senior Farm Director and Editor

Carson Horn, Associate Farm Director and Editor

Pam Arterburn, Calendar and Template Manager
Dave Lanning, Markets and Production
Macey Mueller
,
E-mail and Web Writer
Your Update from Ron Hays of RON
Tuesday, August 23, 2016
Howdy Neighbors!
Here is your daily Oklahoma farm and ranch news update.

Featured Story:
Primary Runoff Election Today in Oklahoma- A Baker's Dozen State Legislative Races in Play
There are seven State Senate Runoff Races that will be decided today across Oklahoma- and six State House Races as well.
In several of the races- the turnout of rural voters will decide who will be running in those districts come November.
There are four Senate races that rural Oklahoma will have a lot of say in who will be in Oklahoma City next February as part of the 2017 Freshmen class of lawmakers.
Looking at them by number-
Senate District 13- This is
Susan Paddock
's seat- the Democrat terming out and there could be a competitive race for the seat this November- two Republicans are on the ballot today-
Jet McCoy
and
Greg McKortney
. McCoy makes reference to his ranch roots and refers to his cow- calf herd that he and his wife have in southern Pontotoc County. His opponent, Greg McKortney, does not mention agriculture on his campaign website- he owns a home health business in based in Ada.
Senate District 19-
Patrick Anderson
is terming out- and the GOP Runoff features farmer
Roland Pederson
of Burlington versus Enid Surgeon
Dr. Ross Vanhooser
. Pederson is a former board member of the Oklahoma Farm Bureau- has received the endorsement of their state President
Tom Buchanan
and other farm leaders- but says on his website that he will be active in working on other issues, including education. Dr. Vanhooser has no direct farm ties but on his campaign website says that he is a member of the Oklahoma Farm Bureau. In the Enid paper, he is quoted as saying "Even though I work and live in Enid, I'm learning more in agriculture, and I'm prepared to not just represent the four core areas of government but agriculture across northwest Oklahoma."
District 23- Senator
Ron Justice
leaves big shoes to fill- the GOP runoff candidates are
Matt Stacy
and
Lonnie Sexton
. Stacy makes no mention of agriculture on his campaign website- Sexton refers to his growing up on a farm and his support for State Question 777- Right to Farm.
District 31-
Don Barrington
also has termed out- and the runoff on the GOP side of things has
Toni Hasenbeck
versus
Chris Kidd.
Hasenbeck is a public school teacher- but talks about their family ranch beef cow operation- and their longtime membership in the Oklahoma Cattlemen's Association. Chris Kidd has agriculture featured as a prominent part of his website and social media campaign- mentioning that he grew up in southern Oklahoma in a farm setting- teach ag education and now works for the Oklahoma Farm Bureau- serving as "Vice President for Membership and Organization." He also mentions that he is actively involved in a family cattle operation as well.
A great resource that will update you on all of the State Races today is ballotpedia-
click here
for their info on the State Senate races and
click here
for the State House races.
The presenting sponsor of our daily email is the Oklahoma Farm Bureau - a grassroots organization that has for its Mission Statement- Improving the Lives of Rural Oklahomans." Farm Bureau, as the state's largest general farm organization, is active at the State Capitol fighting for the best interests of its members and working with other groups to make certain that the interests of rural Oklahoma are protected. Click here
for their website to learn more about the organization and how it can benefit you to be a part of Farm Bureau.
District 19 was one of the four districts that we profiled above- but literally as we were ready to ship our email out this morning came one more piece of news for that race- Oklahoma House Speaker
Jeff Hickman
of Fairview has decided to make a statement on the District 19 race- and he endorses Roland Pederson.
Speaker Hickman writes:

"I had not planned to offer any public comments on the runoff election for State Senate District 19 but I was so disappointed by the mudslinging attacks on Roland Pederson by his opponent, Ross VanHooser, that I felt compelled to offer these thoughts. We need leaders who seek to unite us not divide us. Trying to pit different corners of a Senate district against each other and not being honest in campaign materials are, sadly, tactics which no longer surprise us in our national politics but they have no place in our backyard here in northwest Oklahoma. Our values are better than that here in our great state, and in these challenging economic times, we need leaders who share our values and truly care about helping everyone in our region, regardless of where they live, move toward a more prosperous future.
"Roland Pederson doesn't just know Vance Air Force Base is in northwest Oklahoma, he served in the US Air Force! Roland Pederson doesn't just hear about the challenges facing agriculture, he faces those challenges in his own operation every day! Roland Pederson doesn't view education policy as a campaign talking point, he has been in the classroom as a teacher and principal, and the last person he talks to every night is a teacher, his wife Terry! Roland Pederson doesn't just know the industries and issues most significant to our area of the state, he's lived them here for a lifetime."


This past week- Dr. VanHooser was endorsed by the Enid Eagle- and in their editorial- they offered their reasoning- "


"Pederson, a farmer and rancher from Burlington, and Vanhooser, an Enid radiologist and businessman, have similar views but very different backgrounds.


"While many respect Pederson's down-to-earth demeanor and passion for agriculture and education, we still believe Vanhooser is the best candidate in this race because of his broader vision."
You can read their full endorsement by
clicking here.
The winner of this primary will face
Democrat Rhonda Harlow
and
independent Whitney Hall
in the general election on Nov. 8.
If you want to research any of these candidates further- go to that ballotpedia link I shared in our top story and you will find links to both candidates there.
The latest U.S. Department of Agriculture crop progress report rates 21 percent of the national corn crop in excellent condition, 54 percent in good condition- the Good to Excellent combined number is up one percent from last week. National soybean conditions include 18 percent excellent, 54 percent good, 21 percent fair and 7 percent poor to very poor. The national grain sorghum condition is 13 percent excellent, 52 percent good, 28 percent fair and 7 percent poor to very poor. National cotton conditions include 8 percent excellent, 39 percent good, 35 percent fair, 14 percent poor and 4 percent very poor.

Soybean Good to Excellent ratings were unchanged from last week- as were the grain sorghum numbers- cotton ratings slipped one percentage point.

For the complete USDA Crop Progress report,
click here
.
In the weekly crop progress report from USDA,
Oklahoma
corn dough reached 83 percent. Corn dent reached 50 percent. Sorghum headed reached 85 percent. Sorghum coloring reached 45 percent. Soybeans blooming reached 66 percent. Soybeans setting pods reached 50 percent. Cotton setting bolls reached 72 percent. Cotton bolls opening reached 4 percent.
Click here
for the full Oklahoma report.
Corn and sorghum harvest near completion while cotton harvest was delayed due to rainfall in areas of
Texas
this past week. Corn harvest was 47 percent complete, 9 points higher than last week but 2 points higher than normal. Mature corn reached 57 percent, 3 points higher than normal. Sorghum harvest was 46 percent complete, just 1 point higher than last week and 3 points below normal. Across the state, sorghum was 68 percent mature. Soybeans were 80 percent setting pods. Soybeans dropping leaves were at 39 percent. Cotton harvest was at 4 percent. Cotton bolls opened were at 17 percent.
Click here
for the full Texas report.
In the weekly crop progress report from USDA,
Kansas
corn condition rated 11 percent excellent, 57 good, 25 fair. Corn dough was 78 percent. Dented was 51 percent. Soybean condition rated 9 percent excellent, 56 good, and 29 fair. Soybeans blooming was 93 percent. Setting pods was 71 percent. Sorghum condition rated 14 percent excellent, 60 good, 22 fair. Sorghum headed was 90 percent. Coloring was 32 percent.
Click here
for the Kansas report.
Governor Mary Fallin signed election proclamations yesterday that place five additional state questions on the November 8 general election ballot, including the following.


- State Question (SQ) 779, which would increase the state sales tax by 1 percent to fund teacher pay raises and other education causes.

- SQ 780, which reclassify some criminal offenses, such as drug possession and property crimes, as misdemeanors instead of felonies.

- SQ 781, which would take money saved from implementing SQ 780 and allow counties to fund community rehabilitation programs.

- SQ 790, which would remove a section of the Oklahoma Constitution prohibiting use of state resources for religious purposes.

- SQ 792, which would allow wine and full-strength beer to be sold in grocery stores and convenience stores.


The deadline for the governor to sign election proclamations for state questions to be placed on the November 8 general election ballot is Friday.


Two other state questions already are on the ballot including the agriculture community's high-interest piece, SQ 777-Right to Farm, which would prevent lawmakers from passing legislation to regulate agriculture unless there is a compelling state interest.
Sponsor Spotlight

We are happy to have the Oklahoma Cattlemen's Association as a part of our great lineup of email sponsors. They do a tremendous job of representing cattle producers at the state capitol as well as in our nation's capitol. They seek to educate OCA members on the latest production techniques for maximum profitability and to communicate with the public on issues of importance to the beef industry. Click here
for their website to learn more about the OCA.
According to a report released by the USDA Natural Resources Conservation Service (NRCS), $14.2 million in damage was prevented last month thanks to the 2,107 flood control dams throughout Oklahoma. Less rainfall seen throughout the month of July also helped to suppress flood incidents across the state.
"Even though we're seeing pockets of drought creep back into the state, it doesn't mean Oklahoma is in the clear when it comes to flooding," said
April Burns
, Acting State Conservationist for Water Resources. "In fact, as soils dry out, they can become more water resistant. The hot and dry summer months mean any rain we do get will take longer to soak in, and that could mean flooding."
Oklahoma is historically a flood prone state with many of the worst floods occurring during dry periods. This was most recently seen in 2015 when heavy rains broke several years of drought and resulted in widespread flooding across the state.
Repairs to dams and roads damaged by 2015 flood events continue and are rapidly nearing completion.
"We anticipate streambank stabilization along roads damaged during 2015 to be completed in the next month or so. The remaining flood control dam repairs will take longer," said Burns.
Click here
to read the full story.
Want to Have the Latest Energy News Delivered to Your Inbox Daily?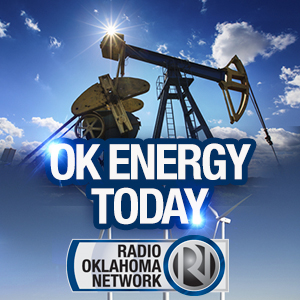 Award winning broadcast journalist Jerry Bohnen has spent years learning and understanding how to cover the energy business here in the southern plains- Click here to subscribe to his daily update of top Energy News.
On a regular basis each Monday- Dr. Derrell Peel offers a written analysis of some aspect of the beef cattle marketplace- usually on Mondays after a Cattle on Feed report- that is what he writes about- and this week was no different- we took the opportunity to combine that weekly written commentary with our Friday conversation with Dr. Peel about the Cattle on Feed Numbers- here are some of this first thoughts on the report:


"The August USDA Cattle on Feed report shows an August 1 on-feed inventory of 10.165 million head, 101.6 percent of last year. July marketings were 99.3 percent of one year ago while placements were 101.6 percent of last year. With two less business days this year compared to 2015, these numbers suggest a continued brisk pace of both placements and marketings. The desire to increase feedlot turnover means that feedlots continue to demonstrate a preference for heavy feeder cattle.


"Feedlots are constantly deciding whether to buy pounds by buying heavy feeder cattle or buying lighter weight feeders and putting the pounds on in the feedlot. Lower feedlot cost of gain means that feedlots can afford to pay more for lighter weight feeders. However, a growing supply of feeder cattle means that feedlots don't have to buy light weight placements as long as an ample supply of heavy feeder is available to meet their preferences. This is a big part of the observed increase in heavy feeder cattle price relative to lightweight feeder cattle prices this summer. For steers, this is revealed as smaller rollback in prices across weights ranging from about 500 to 750 pounds. The smaller rollback results in an increase in the value of gain for those middle weight ranges of feeder cattle. In other words, the relatively smaller feedlot demand for lighter weight feeder cattle translates into a stocker/backgrounding signal to put that weight on in the country. Generally good forage conditions means that, despite falling grain prices, it is more efficient to put extra weight on cattle in the country, especially in the face of growing cattle supplies.



"Current feeder cattle prices suggest a strong stocker signal and also a potential retained ownership signal for cow-calf producers...at least through the stocker phase. Retained ownership of stockers or retained calves into the feedlot may also have potential but is another matter and should be evaluated separately. Of course, producers must constantly monitor feeder cattle markets, not only price levels but price relationships by weight. The current market indications can and will change at some point but there is little reason to expect significant change in current market signals for the foreseeable future."


You can see the full story and listen to Dr. Peel explain his full analysis of the recent USDA Cattle on Feed report to yours truly, by
clicking here
.
Broadcasting live from the Holiday Inn Sheridan Convention Center in Sheridan, Wyoming, Superior Livestock Auction brings you full coverage of the Big Horn Classic, offering 173,500 head of cattle.

Coverage starts today, Tuesday, August 23

rd

at 8:30 a.m. (CST) beginning with Superior Sunrise. Bidding starts 9:00 a.m. (CST). The sale will continue throughout the week, ending on Friday, August 26th. Programming will begin each day with Superior Sunrise at 8:30 a.m. (CST). Tune in to Rural TV Dish Network - Channel 232 to view the auction or go to Superior Click to Bid on line. To inquire about the estimated time a particular lot will sell or to preview the video on a specific lot, visit Superior's website OR call (800) 422-2117.
Click here to navigate to our Calendar of Events, to view the catalog or to access additional information on the sale.
ProFarmer Crop Tour Completes Day One
The Pro Farmer Crop Tour has finished Day One- surveying corn and soybeans in Ohio on the east side of the corn-bean belt and South Dakota on the west side.

Pro Farmer's South Dakota corn yield estimates came out nine point seven percent lower than last year. Pro Farmer released South Dakota results Monday night in Grand Island, Nebraska.

Corn yields were estimated at 149 bushels per acre- well under a year ago but close to the USDA August Crop Production Report Estimates.

Meanwhile. the Ohio number was well under the USDA August Crop Report Number of over 160 bushels per acre, with the Pro Farmer Crop Scouts calling the Ohio crop yield at 148.9 bushels per acre.

You can follow the Crop Tour a variety of ways on social media- we prefer Twitter with the hashtag #PFTour16.

By the way- as we send this out- they are on the move on the eastern side of the tour- first report we have seen this morning is 177 bushel per acre report in Indiana.



Our thanks to
Midwest Farms Shows
,
P & K Equipment
, Oklahoma Genetics Inc.,
American Farmers & Ranchers
, Stillwater Milling Company, Oklahoma AgCredit, the Oklahoma Cattlemens Association, and
KIS Futures
for t
heir support of our daily Farm News Update. For your convenience, we have our sponsors' websites linked here- just click on their name to jump to their website- check their sites out and let these folks know you appreciate the support of this daily email, as their sponsorship helps us keep this arriving in your inbox on a regular basis- at NO Charge!
We also invite you to check out our website at the link below to check out an archive of these daily emails, audio reports and top farm news story links from around the globe.
God Bless! You can reach us at the following:
phone: 405-473-6144
Oklahoma Farm Bureau is Proud to be the Presenting Sponsor of the Ron Hays Daily Farm and Ranch News Email