Support Our Sponsors!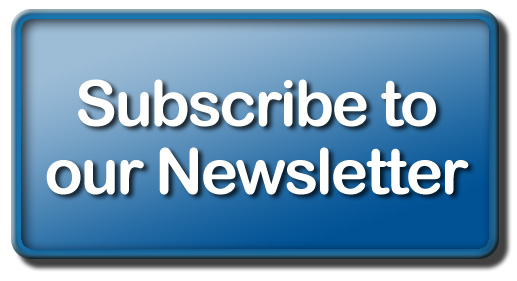 We invite you to listen to us on great radio stations across the region on the Radio Oklahoma Network weekdays- if you missed this morning's Farm News - or you are in an area where you can't hear it- click here for this morning's Farm news
from Ron Hays on RON.
Let's Check the Markets!
mornings with cash and futures reviewed- includes where the Cash Cattle market stands, the latest Feeder Cattle Markets Etc.
Each afternoon we are posting a recap of that day's markets as analyzed by Justin Lewis of KIS futures- click or tap here for the report posted yesterday afternoon around 3:30 PM.
Okla Cash Grain:
Futures Wrap:
Feeder Cattle Recap:
Slaughter Cattle Recap:
TCFA Feedlot Recap:
Our Oklahoma Farm Report Team!!!!
Ron Hays, Senior Farm Director and Editor
Carson Horn, Associate Farm Director and Editor
Pam Arterburn, Calendar and Template Manager
Dave Lanning, Markets and Production
Macey Mueller, E-mail and Web Writer
Your Update from Ron Hays of RON
Monday, October 24, 2016
Howdy Neighbors!
Here is your daily Oklahoma farm and ranch news update.

Featured Story:
Four National Titles Earned on Friday by Oklahoma FFA Members in Indy
We will be working on our comprehensive wrapup of the 2016 National FFA from an Oklahoma point of view today- but wanted to introduce you this morning to four National Champions from the ranks of the Oklahoma FFA named on Friday.
At the top of that list- the 2016 National Creed Speaking Winner was
Emily Kennedy
of the Edmond FFA Chapter- Here's Emily the week before working out in Stillwater as she got ready for the final push to a national title this past Friday.
You can read more about Emily's efforts and hear her conversation with me by
clicking or tapping here
.
We also had three National Titles in the Proficiencies as announced on Friday Afternoon:
We have posted stories on all three on the Blue Green Gazette section of our website- click on the name of the FFA member to read more about their award and to hear our Q&A with them just moments after they had won their national title!
Cheyenne FFA Member
McKenzie Torrance
wins the National Title in Goat Production.
Ethan Sacket
of Fairview is the national champion in Landscape Management
Bethany Niles
of Fairview is the national champion in Ag Communications.
We have established a
FLICKR album of pics
from the convention- and our thanks to several of our state officers for helping us take pictures on Thursday and Friday- including
Tanna Frizell
of Byng,
Piper Merritt
of Owasso,
Adrienne Blakey
of Stillwater and
Garrett Saunders
of Binger-Oney. Garrett took pics of the Proficiency award winners on Friday- and the others took pics from the convention sessions and in the Expo.
Our exclusive coverage of the 89th annual National FFA Convention in Indianapolis is a service of
ITC, Your Energy Superhighway
. Learn more about ITC Great Plains, LLC by
clicking here
. We also appreciate the support of the Oklahoma FFA Association and the Oklahoma FFA Alumni Association. Click
here
for more information about one of the top states in the US in the FFA- the Oklahoma FFA Association. Oklahoma FFA impacts the lives of 27,154 members in 357 chapters across the state.
It's great to have one of the premiere businesses in the cattle business partner with us in helping bring you our daily Farm and Ranch News Email-
National Livestock Credit Corporation
. National Livestock has been around since 1932- and they have worked with livestock producers to help them secure credit and to buy or sell cattle through the National Livestock Commission Company. They also own and operate the Southern Oklahoma Livestock Market in Ada, Superior Livestock, which continues to operate independently and have a major stake in OKC West in El Reno. To learn more about how these folks can help you succeed in the cattle business,
click here
for their website or call the Oklahoma City office at 1-800-310-0220.


It was their biggest crowd ever at the 2016 edition of the Diamond Hats Gala held at the Embassy Suites in Norman on Saturday evening. With both silent and live auctions happening, the final tally of money raised by the ladies who actively support the young people who are involved in the Oklahoma Youth Expo was just over $150,000- and that was the most ever raised in this evening of food, fun, fellowship and entertainment.


Monies raised will go to help the Diamond Hats with their mission of providing opportunities, scholarships and support in general for the youth in Oklahoma Agriculture that will help ensure the lasting legacy of Oklahoma's farming and ranching industry.


The Diamond Hats also honored Tammy Gray as the Oklahoma Ag Woman of the Year. Tammy is the Executive Officer of the Chickasaw Nation.




We have known Rick Stubblefield for many years- primarily from his involvement in the Oklahoma Scenic Rivers Commission- and Rick continues to be an advocate for agriculture in Green Country even as the OSRC became a relic earlier this year when the state closed the agency and assigned its duties to the Grand River Dam Authority. He has released an op-ed this past week on why he will be voting yes on State Question 777 and he highlights his differences with one of the major detractors of the State Question- former Attorney General Drew Edmondson.

Stubblefield makes no bones about the differences in opinions held between he and Mr. Edmondson, namely the fact that he is in support of 777 because it is the right thing to do to help the farm families of Oklahoma. In contrast, he points an accusing finger at Edmondson, touting alleged water issues within the legislation to extract financial contributions from confused voters.
This is not the first time Edmondson has tried to pull one over on the voters of Oklahoma using water rights as a scapegoat says Stubblefield.
"I became all-too familiar with Edmondson tactics during my 17 years of service on the Oklahoma Scenic Rivers Commission. The real work to protect and promote water quality was much too tedious for Edmondson to fool with. He much preferred spending his time attacking farm families with photo-ops to help raise funds for his campaign to become governor," Stubblefield writes.
He insists it is time for Oklahomans to follow Missouri's example, writing, "It could not be more obvious farm families and rural Oklahomans need this protection. Please join me in voting YES for Oklahoma State Question 777."


Read Rick Stubblefield's full op-ed on why Oklahomans should vote YES on 777, by clicking
here
.
We remind you that we have multiple resources in one place on our website in regards to multiple perspectives on State Question 777-
click here to check it out.
The U.S. Department of Agriculture (USDA) has designated Cherokee, Muskogee and Wagoner counties in Oklahoma as primary natural disaster areas due to damages and losses caused by a recent drought.

Farmers and ranchers in the following counties in Oklahoma also qualify for natural disaster assistance because their counties are contiguous. Those counties are:

Adair, McIntosh, Rogers, Delaware, Mayes, Sequoyah, Haskell, Okmulgee and Tulsa.

All counties listed above were designated natural disaster areas on Oct. 21, 2016, making all qualified farm operators in the designated areas eligible for low interest emergency (EM) loans from USDA's Farm Service Agency (FSA), provided eligibility requirements are met. Farmers in eligible counties have eight months from the date of the declaration to apply for loans to help cover part of their actual losses. FSA will consider each loan application on its own merits, taking into account the extent of losses, security available and repayment ability. FSA has a variety of programs, in addition to the EM loan program, to help eligible farmers recover from adversity.
Click here
for more information on acquiring emergency disaster loans from USDA.
Sponsor Spotlight

For nearly a century, Stillwater Milling has been providing ranchers with the highest quality feeds made from the highest quality ingredients. Their full line of A&M Feeds can be delivered to your farm, found at their agri-center stores in Stillwater, Davis, Claremore and Perry or at more than 100 dealers in Oklahoma, Arkansas, Kansas and Texas. We appreciate Stillwater Milling's long time support of the Radio Oklahoma Ag Network and we encourage you to click here to learn more
about their products and services.
Dr. Trent Milacek, Northwest Area Ag Econ Specialist at Oklahoma State University, recently spoke at the 2016 Oklahoma Ag Expo in Norman. Our own Associate Farm Director Carson Horn had the opportunity to speak with him regarding his presentation there on the economics of treating sorghum crops this year with the threat of infestation of the Sugar Cane Aphid.

"Whenever we're trying to figure out when this thing is going to pay to try and control these pests, you definitely have to look at what our yield potential is and what the price of treatments are and then also what the price per bushel is going to be," Milacek said. "What I've found is anything before a soft dough crop stage infestation, we're definitely going to be losing a significant amount of yield and enough yield that the treatments themselves will be paid for by saving that yield and being able to produce more bushels off of that crop."

Treating your sorghum crop this year comes highly recommended by Dr. Milacek, given this year's threat level.
"I think every sorghum crop planted in Oklahoma is going to be at risk of getting an infestation of the Sugar Cane Aphid," Milacek said.
Listen to Dr. Trent Malicek's entire conversation with Associate Farm Director Carson Horn about the economics of treating sorghum crops this year, by
clicking here
.
Want to Have the Latest Energy News Delivered to Your Inbox Daily?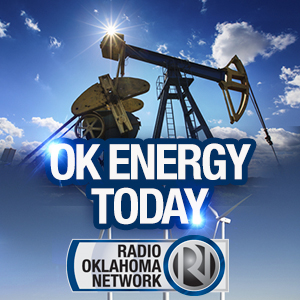 Award winning broadcast journalist Jerry Bohnen has spent years learning and understanding how to cover the energy business here in the southern plains- Click here to subscribe to his daily update of top Energy News.
Rick Machen of the King Ranch Institute for Ranch Management is a big believer in what he calls a "systems approach" to making decisions on any ranching operation. He spoke to me recently about his theories on this style of management and says one of the keys to running a successful enterprise, is to know and understand what your major expenses are and where those costs can be trimmed.

"Those big three costs that always come to the top are feed, labor and depreciation," Machen said. "As we think about leverage points, we need to be looking at those big ticket items because small changes in a big ticket item make a big difference."

Machen also describes one obstacle that can be the toughest for producers in solving complex ranching problems - mental models.

"That's those beliefs and biases, prejudices that we have," Machen said. "But if there are beliefs, mental-models that we hold dearly, that we're unwilling to let go that conflict with those leverage points, then our systems thinking effort has been maybe all for not."
Click here
to listen to my full conversation with Rick Machen on his systems approach to ranch management.
Applications for participation in the current round of the
Environmental Quality Incentives Program
(EQIP) are due by Nov. 18, 2016. Eligible landowners and agricultural producers should submit inquiries and applications to their local
USDA Field Service Center
.
EQIP is a voluntary program through the USDA Natural Resources Conservation Service (NRCS) which provides financial and technical assistance to agricultural producers to plan and implement conservation practices that improve soil, water, air and related natural resources on agricultural land and non-industrial private forest land.
NRCS accepts and processes EQIP applications throughout the year. However, application deadlines are periodically set to consider eligible applications for funding. Applications submitted after these dates will be evaluated for funding during later funding opportunities. Producers must submit a complete program application, establish "farm records," and other documentation to support eligibility to be considered for financial assistance through EQIP.

Click here
for more information about USDA's Environmental Quality Incentives Program.
Our thanks to
Midwest Farms Shows
,
P & K Equipment
, Oklahoma Genetics Inc.,
American Farmers & Ranchers
, Livestock Exchange at the Oklahoma National Stockyards, Stillwater Milling Company, Oklahoma AgCredit, the Oklahoma Cattlemens Association and
KIS Futures
for t
heir support of our daily Farm News Update. For your convenience, we have our sponsors' websites linked here- just click on their name to jump to their website- check their sites out and let these folks know you appreciate the support of this daily email, as their sponsorship helps us keep this arriving in your inbox on a regular basis- at NO Charge!
We also invite you to check out our website at the link below to check out an archive of these daily emails, audio reports and top farm news story links from around the globe.
God Bless! You can reach us at the following:
phone: 405-473-6144
Oklahoma Farm Bureau is Proud to be the Presenting Sponsor of the Ron Hays Daily Farm and Ranch News Email