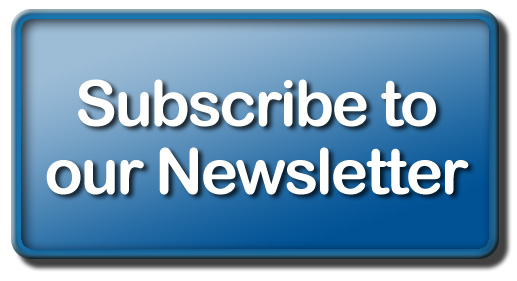 We invite you to listen to us on great radio stations across the region on the Radio Oklahoma Network weekdays- if you missed this morning's Farm News - or you are in an area where you can't hear it- click here for this morning's Farm news
from Ron Hays on RON.
Let's Check the Markets!
mornings with cash and futures reviewed- includes where the Cash Cattle market stands, the latest Feeder Cattle Markets Etc.
Each afternoon we are posting a recap of that day's markets as analyzed by
Justin Lewis of KIS futures
-
click or tap here
for the report posted yesterday afternoon around 3:30 PM.
Okla Cash Grain:
Futures Wrap:
Feeder Cattle Recap:
Slaughter Cattle Recap:
TCFA Feedlot Recap:
Our Oklahoma Farm Report Team!!!!
Ron Hays, Senior Farm Director and Editor


Carson Horn, Associate Farm Director and Editor


Pam Arterburn, Calendar and Template Manager
Dave Lanning, Markets and Production

Macey Mueller, Email and Web Writer

Your Update from Ron Hays of RON
Thursday, October 27, 2016
Howdy Neighbors!
Here is your daily Oklahoma farm and ranch news update.

Featured Story:
USDA Resurrects Unpopular GIPSA Rules, NCBA Seeks to Put Them Back in the Ground for Good
Taking advantage of some mixed signals from Congress, the USDA has decided to move forward with possible implementation of the GIPSA rules which have been on ice since 2010, slipping them in during these last few weeks of the Obama administration. We talked with
Colin Woodall
of the National Cattlemen's Beef Association who says the fact that they are resurrecting these rules for implementation, is a big worry.
"We are concerned because these provisions are very similar to what we saw with the 2010 proposal that we worked so hard to try to defeat and defund," Woodall said. "The fact that these are back concern us and really we're talking about the definition of competitive injury and undue or unfair preference."
In laymen's terms, Woodall says that just means the USDA is going to define what is fair in the cattle marketplace. Doing this he says would threaten the industry's alternative marketing arrangements and value added programs.
Woodall told me that there are a lot of unknowns at this point- the Secretary has not consulted with anyone in the industry that he is aware of in what was submitted to OMB to be reviewed- and that it is possible that if these rules come back approved by the Office of Management and Budget- they could be released as an interim final rule without any comment period.
Click here
to read more- and to hear our latest Beef Buzz featuring Colin Woodall on this latest regulatory worry coming from the Obama Administration.
Oklahoma AgCredit serves rural Oklahoma communities and agriculture with loans and financial services. Providing loans for rural property, farm and ranch land, country homes, livestock, equipment and operating costs is all we do.
We are the state's largest agricultural lending cooperative, serving 60 Oklahoma Counties. To learn more about Oklahoma AgCredit, click here for our website or call 866-245-3633.
OSU Ag Economics Professor
Dr. Jayson Lusk
is taking exception with recent claims being made by the Environmental Working Group that when it comes to exports that US Agriculture is not really feeding the world. In his Blog, Dr. Lusk says "Basically they argue something along the lines of the following: well, we don't really export that much anyway, and the people we export to are pretty rich, so we're not really feeding the world."
Jayson says that the EWG, in claiming that trade is not a big deal for agriculture, is conveniently ignoring the statistics. He writes "Trade is a big deal for U.S. agriculture. The
data from the USDA
shows that we export about 20% of all the agricultural output (both in terms of volume and in terms of dollars)."
And he says that is especially true for certain crops- like cotton and wheat. He points to a recent breakdown of the percentages exported on a crop by crop basis- and it shows an astounding 81% of cotton is exported- and 55% of wheat is exported.
He adds that while the top country for buying wheat is Japan- and has been for many years- when you you look at all of the countries that buy wheat from us- it's countries that are not tremendously rich. "Many, if not most, of the countries on the wheat buying list have hunger and food insecurity rates far above that in the U.S. Moreover, their per-capita GDP is far below that of the U.S."
Jayson Lusk says trade does matter- you can read his complete blog on this subject by
clicking here
.
We are used to slow change in the cattle business. But after decades at that pace, a rapid transition has set in.
"Part of that is from technology," said
Pete Anderson,
research director for Midwest PMS, "as we add technology to any industry it tends to happen faster. Part of it is communication directly from consumers. Where we now understand to a much greater extent what consumers want and what they won't accept and we're reacting to that and part of it is speed of the way everything is happening in the globe these days."
The markets have seen increasingly wild price swings. And those wild swings mean risk management matters-
click or tap here
to read more of Pete Anderson's thoughts on how the industry is changing faster than ever before- and you can enjoy a video featuring Anderson that is a part of our story- courtesy of the American Angus Association.
The folks at the Oklahoma FFA State Office have put together an excellent summary of those who participated in and excelled in Indianapolis during the 89th National Convention of the FFA.
They highlight several of the National Champions that came out of the convention- including American Star Farmer
Tyler Schnaithman
of Garber and
Emily Kennedy
of Edmond, who is the National Creed Speaking Champion for 1999.
Click here
to take a look. It includes several pictures taken by the Oklahoma FFA State Officers that can be seen and downloaded on our
FLICKR album of the 2016 Convention
.
Our exclusive coverage of the 89th annual National FFA Convention in Indianapolis has been a service of
ITC, Your Energy Superhighway.
Learn more about ITC Great Plains, LLC by
clicking here
. We also appreciate the support of the
Oklahoma FFA Association
and the
Oklahoma FFA Alumni Association
.
Click here
for more information about one of the top states in the US in the FFA- the Oklahoma FFA Association. Oklahoma FFA impacts the lives of 27,154 members in 357 chapters across the state.
Sponsor Spotlight

Oklahoma Genetics
is proud to represent the tremendous wheat varieties that have been developed by the Wheat Improvement Team at Oklahoma State University. Varieties like Iba, Gallagher and now Bentley are the result of years of breeding research designed to help wheat producers in the southern plains to grow high yielding, high quality winter wheat.
To learn more about each of the varieties OGI represents, click here for their website. You will find a "Seed Source" with a list of where seed for each variety can be purchased for the 2017 wheat planting season.
Early fall-winter forage production is particularly valuable in the Southern Great Plains as it allows flexibility for earlier grazing or increased stockpiling.
The Samuel Roberts Noble Foundation will host three variety demonstrations for agricultural producers to see six new varieties, developed by the Noble Foundation small grains breeding program, in the field. All three events will start at 10 a.m. The first event will be on Nov. 10, in Leedey, Oklahoma. The second event will be on Nov. 15, in Sherman, Texas. The third event will be on Nov. 17 in Randlett, Oklahoma.
"It's important for producers to see these varieties planted in an environment similar to their own," said
Jim Johnson
, soils and crops consultant. "The demonstrations will allow producers to see the increased forage production potential of these varieties and talk with plant breeders about how the improved traits can benefit their operations."
Click here for more details
about the six varieties coming out of the Noble program- and about the meetings coming in November.
Want to Have the Latest Energy News Delivered to Your Inbox Daily?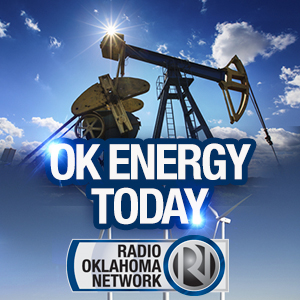 Award winning broadcast journalist Jerry Bohnen has spent years learning and understanding how to cover the energy business here in the southern plains- Click here to subscribe to his daily update of top Energy News.
New research by the Mid-America Freight Coalition quantifies what many in agriculture have known for years; failure of our aging river locks and dams along the Mississippi River and its tributaries would be ruinous with billions of dollars in lost jobs and reduced economic activity.
Recently, USDA released estimates of the economic implications to the agriculture sector should a disruption occur at either Lock & Dam 25 on the Upper Mississippi or La Grange Lock & Dam on the Illinois River waterway. The locations were selected because they are representative of the lock system as a whole but also because they occupy key locations on the river system.
"These are both 600 foot locks even though modern tows are 1,200 feet-long. They are also at the lower reaches of the waterways," said
Ken Hartman
, chair of the National Corn Growers Association's Market Access Action Team. "The southbound traffic here already contributes to long delays because of the lock size. But a disruption of any length of time related to their deteriorating condition would be catastrophic for family farmers who are increasingly dependent on exports and trade."
Click here to read more
about this study and the worries about what if we have a major lock and dam failure.
There are a wide variety of meetings that are on tap during the month of November.
That includes the 2016 Diamond Anniversary Convention of the
Oklahoma Farm Bureau
. This year's theme is "Bold Innovators with the Wisdom to See Beyond Tomorrow." Farm Bureau's statewide gathering is coming up November 11th thru the 13th in downtown Oklahoma City.
The
Oklahoma Cattlemen's Association
have a bunch of regional meetings planned- including their Fall Gatherings and informational meetings on the VFD- the Vet Feed Directive that goes live on January first.
During November,
AFR
will be running their district Youth Speech Contests- with the state finals in early December in Stillwater.
Details on all of these events- and more- can be seen on our
online calendar at OklahomaFarmReport.Com
.
Click here
to jump to the November listings.
If we don't have an event that you are responsible for- email me and we will work on getting your event included in this online listing.
Our thanks to
Midwest Farms Shows
,
P & K Equipment
, Oklahoma Genetics Inc.,
American Farmers & Ranchers
, Livestock Exchange at the Oklahoma National Stockyards, Stillwater Milling Company, Oklahoma AgCredit, the Oklahoma Cattlemens Association and
KIS Futures
for t
heir support of our daily Farm News Update. For your convenience, we have our sponsors' websites linked here- just click on their name to jump to their website- check their sites out and let these folks know you appreciate the support of this daily email, as their sponsorship helps us keep this arriving in your inbox on a regular basis- at NO Charge!
We also invite you to check out our website at the link below to check out an archive of these daily emails, audio reports and top farm news story links from around the globe.
God Bless! You can reach us at the following:
phone: 405-473-6144
Oklahoma Farm Bureau is Proud to be the Presenting Sponsor of the Ron Hays Daily Farm and Ranch News Email