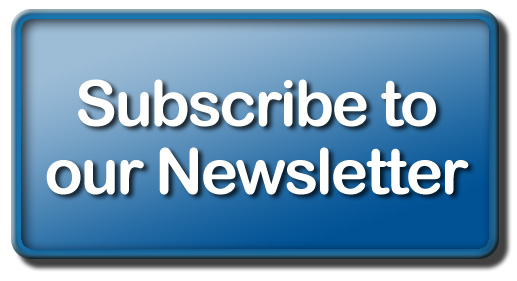 We invite you to listen to us on great radio stations across the region on the Radio Oklahoma Network weekdays- if you missed this morning's Farm News - or you are in an area where you can't hear it- click here for this morning's Farm news
from Ron Hays on RON.
Let's Check the Markets!
mornings with cash and futures reviewed- includes where the Cash Cattle market stands, the latest Feeder Cattle Markets Etc.
Each afternoon we are posting a recap of that day's markets as analyzed by
Justin Lewis of KIS futures
-
click or tap here
for the report posted yesterday afternoon around 3:30 PM.
Okla Cash Grain:
Futures Wrap:
Feeder Cattle Recap:
Slaughter Cattle Recap:
TCFA Feedlot Recap:
Our Oklahoma Farm Report Team!!!!
Ron Hays, Senior Farm Director and Editor

Carson Horn, Associate Farm Director and Editor

Pam Arterburn, Calendar and Template Manager
Dave Lanning, Markets and Production
Macey Mueller
,
E-mail and Web Writer
Your Update from Ron Hays of RON
Friday, October 28, 2016
Howdy Neighbors!
Here is your daily Oklahoma farm and ranch news update.

Featured Story:
Growing Demand For Feed Wheat May Ease Storage Crunch At U.S. Elevators

Grain handlers are anticipating an uptick in orders for feed wheat, which should allow them to move excess wheat inventories as farmers bring in a record fall harvest, according to a new report from CoBank.
"While all grain prices have fallen to low levels in the face of this year's record-large harvests, wheat prices have fallen the most," says
Tanner Ehmke
, CoBank senior economist and co-author of the report. "As a result wheat is destined to become a staple in livestock's feed rations for at least the next year or two and will remain competitive with other feed grains for the foreseeable future, barring a major weather event."
Current USDA forecasts indicate that wheat feeding and residual use will climb to 260 million bushels in 2016, up from 152 million bushels last year. With cash wheat prices on the plains continually finding new lows-some local areas are posting the lowest prices in decades-USDA's feed-wheat estimate could likely see upward revisions given wheat's high stocks-use ratio, according to the CoBank report.
In some areas hard red wheat has traded more than 40 cents below the price of corn. In other areas soft red wheat has a 30-cent premium to corn, as prices drop with the arrival of the new crop. The shortfall in South American corn production has boosted U.S. corn exports, supported corn prices and widened the wheat-corn price spread. Further, an abundance of lower-priced old-crop corn-which could be discounted due to new-crop supplies-adds more pressure to grain prices.
In contrast a shorter supply of other feed grains, such as oats, barley and sorghum, will likely add to the attractiveness of corn and wheat in animal diets.
Click here
to read more about the potential for incorporating more wheat into livestock rations.
It's great to welcome the Livestock Exchange at the Oklahoma National Stockyards as a new sponsor for our daily email. The eight Commission firms at the Stockyards make up the exchange- and they are committed to work hard to get you top dollar when you consign your cattle with them. They will present your cattle to the buyers gathered each Monday or Tuesday at one of the largest stocker and feeder cattle auctions in the world.
Click here for a complete list of the Commission firms that make up the Livestock Exchange at the Oklahoma National Stockyards- still the best place to sell your cattle- and at the heart of Stockyards City, where you can go around the corner enjoy a great steak and shop for the very best in western wear.
Oklahoma State University Extension Grains Market Analyst
Dr. Kim Anderson
talks wheat prices with SUNUP's Dave Deken
this week - and also takes a look around the world as harvest begins in the southern hemisphere, while planting gets underway in the northern hemisphere.
According to Dr. Anderson, the big crops to watch are in Australia, where harvest has already begun in the most northern regions, Argentina and South Africa. Staying within the common theme this year, he says these countries are expected to produce record crops this year, but unfortunately, the quality of the crops are under threat of inclement weather.
The good news is, this could affect premiums back home. Once all the grain is in the bin, millers will have an idea as to what available supplies there are and depending on the level of protein in your crop, you could stand the chance to come out ahead just a bit.
Quoting October 25th numbers, Anderson reports that on top of current wheat prices, producers could expect additional premiums ranging from .40 for 11 percent protein to $1.60 for 13 percent protein.
Anderson says this illustrates the importance of growing a high-quality product for the 2017 crop. Though he cautions producers to observe what is happening to foreign crops right now advising that without nitrogen, quality goals simply won't be met, but even with added inputs, the weather will always be a limiting factor.
You can watch Dr. Anderson and Dave visit tomorrow or Sunday on SUNUP - or you can click or tap here to listen to Kim's comments right now.
Farm lending at commercial banks declined in the third quarter of 2016, but remained elevated as lenders continued to assess the downturn in the U.S. agricultural economy, according to the Federal Reserve's
Agricultural Finance Databook
.
The need for short-term financing in the farm sector remained high as profit margins remained weak. The volume of farm loans originated in the third quarter decreased about 19 percent from a year ago but remained elevated by historical standards. Consistent with recent trends, loans for operating expenses continued to drive the demand for new loans. So far in 2016, loans used to finance operating expenses have comprised about 70 percent of all non-real estate farm loans and nearly 60 percent of total loan volume.
Alongside growing risk in the sector and slight declines in loan performance, agricultural bankers made modest adjustments to loan terms. Bankers also continued to rely more heavily on farm real estate as collateral. Most prominently, the share of collateral on loans of more than $250,000 that was comprised of farm real estate increased from 10 percent to 32 percent. The sharp increase reversed a five-year decline in the use of farm real estate as a share of total collateral on non-real estate loans.
Farmland values continued to decline at a modest pace, which may put further pressure on agricultural credit conditions for some borrowers.
The Agricultural Finance Databook is a quarterly compilation of national and regional agricultural finance data. Click here for a link to the complete report.
Rumor has it US Agriculture Secretary
Tom Vilsack
has sent the infamous GIPSA rules to the Office of Management & Budget for assessment, a piece of policy that's not been discussed since 2010. This is cause for considerable concern for ag trade groups like the National Cattlemen's Beef Association who say this development was discovered through the grapevine; that no courtesy call was made to any opponents of these rules. NCBA's Vice President of Governmental Affairs
Colin Woodall
says the USDA's actions are very telling as to the kind of push-back the department is expecting to get from affected industries.
"There is the review at the Office of Management & Budget which we're not sure exactly how long that will take," Woodall said. "But from what we understand, one of the provisions would be an interim final rule, so basically it would go into effect as soon as it was published without any feedback or input from the industry."
The mere fact that this proposed rule has not been a subject of conversation for six years, has Woodall worried enough, believing the department to be basing their decisions using outdated information.
"If he is trying to make some changes based upon comments that were submitted six years ago..." Woodall said. "Our industries have changed in six years; things are a little bit different than they were then. I don't believe he has the most updated information in order to make changes that would actually improve this rule."
Stopping this rule will be a priority for NCBA as Congress returns for the lame duck session, says Woodall. Their strategy - using language in the proposal's appropriations measures. It's a mechanism that has been successful before, Woodall says, and NCBA intends to use existing policy to their advantage in halting the GIPSA rules before they can be implemented.
Listen to Colin Woodall of NCBA talk about the concern behind USDA's push to implement the infamous GIPSA rules during the latest Beef Buzz.
Sponsor Spotlight

We are pleased to have American Farmers & Ranchers Mutual Insurance Company as a regular sponsor of our daily update. On both the state and national levels, full-time staff members serve as a "watchdog" for family agriculture producers, mutual insurance company members and life company members.


Click here to go to their AFR website to learn more about their efforts to serve rural America!
National Corn Growers Association's Risk Management Action Team Chair
Steve Ebke
, who farms in Daykin, Neb., sat down with
Michael Clements
of the National Farm Broadcasters to discuss the importance of responding to surveys distributed by the U.S. Department of Agriculture's National Statistics Service. Responses to recent surveys from USDA have reached historical lows, and this can impact farmers' bottom lines.
"There seem to be county-to-county differences that are unaccounted for and, when you look at it, some counties did not have enough information from responses to the National Agricultural Statistics Service for them to publish data. Farm Service Agency uses that data to calculate ARC payments. So, if NASS does not have the data, they will have to look elsewhere for it.
"This has resulted in a great deal of concern in the countryside. What we are doing at this time is urging everyone to complete their NASS surveys so that each county has a sufficient amount of data for FSA to calculate the payments based upon what actually happened in that county."
Ebke says a lack of data has led to discontent regarding Agriculture Risk Coverage program payments for 2014 and 2015.
"I just want to urge everyone to go ahead and complete this as it is very important to your bottom line. We have additional information on our website and even a direct link to USDA's site, where you can complete your survey."
Click here
for links to listen to the full interview and
to learn more about completing the surveys.
Want to Have the Latest Energy News Delivered to Your Inbox Daily?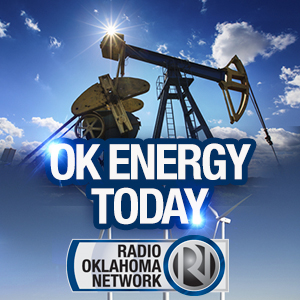 Award winning broadcast journalist Jerry Bohnen has spent years learning and understanding how to cover the energy business here in the southern plains- Click here to subscribe to his daily update of top Energy News.
Emily Kennedy
of the Edmond FFA Chapter describes hearing her name announced as the winner of the National FFA Creed contest as, "truly overwhelming." Emily joins me this week for my In the Field segment and we talked both on camera and then off camera about her momentous experience at the recent National FFA Convention held this month in Indianapolis.
"I was in shock," Emily said, "Once I got backstage and after I did an interview, that's when it really hit me. It was just the best feeling in the world."
She says winning the national competition filled her with as much achievement as it did relief.
"That feeling was so amazing because all of the stress was just lifted off my shoulders and I had the accomplishment of 'this is all over - I've worked for this,'" Emily said. "I could not stop thinking about how God has blessed me through my whole FFA experience."
Be sure to catch Emily reciting the FFA Creed by E. M. Tiffany during my "In the Field" segment on KWTV News9 in the Oklahoma City area on Saturday morning at 6:40 a.m. You can also click here to listen to my
off camera conversation with her.

For those of you that don't get up early on Saturdays or live outside the News9 viewing area- we will have the video of our conversation with Emily on our website later in the weekend.


State Question 3 in Massachusetts Likely to Be Approved by Voters- Will Raise Food Prices to Consumers
While the battle over State Question 777 here in Oklahoma
continues to be hotly contested- the much more urban state of Massachusetts appears to be ready to vote in favor of their State Question 3 which would prohibit the confinement of pigs, calves and hens if they're prevented from lying down, standing up or moving around freely.
HSUS and other animal rights activists are pushing hard for passage, as the measure will not just impact production in that state, where
literally there is ONE farm
that currently uses the practices that this proposal is all about. This measure is all about mandating to farmers in other states that they can't sell their veal, pork, poultry or eggs into their state unless they produce according to the laws of Massachusetts.
Latest polling numbers in Mass
. show 66% of likely voters in favor of the measure.
We are hearing some of the same arguments in Oklahoma that are being proclaimed in Massachusetts- and it sure appears that the folks running the Vote Yes on 3 in Massachusetts campaign are the same folks behind the Vote No on 777 in our state. Check out the two websites by
clicking here for Question 3
and clicking here for
Vote No website on SQ777
.
The similarities in the websites and arguments that parallel both ballot issues provides credibility to statements of those who support State Question 777 that this is not just an Oklahoma issue- but a larger battle between modern production agriculture and groups who have an agenda that includes eliminating animal agriculture in this country- and beyond.
If you are curious about what production ag interests are saying about Question 3 in Massachusetts-
click here
for the position statement of their Farm Bureau.
Closer to home- we encourage you to do your due diligence on SQ777-
click here for our resources
we have assembled on the State Question- including a link to the actual ballot language.
Drought Monitor Shows Drought Back into the Panhandle
By virtue of the 15th driest September 27- October 26 period dating back to 1921 in the Panhandle- plus strong drying winds and heat- you get that moderate drought popping up in the Panhandle-




We did rains in some of those dry and drought areas in the southeastern quarter of Oklahoma this week that has not yet shown up in the weekly drought maps.

In checking with David Payne of News9, he believes that there is hope for some of the dry areas to get some decent amounts of rain- as he tells us that the recent weather systems rolling through have been coming and going really fast- and he sees some indication that the next system that is headed our way by next Wednesday and especially Thursday may slow down a bit- and that could bring some "decent" rainfall amounts.

We can only hope.

By the way- if you want to see the latest Mesonet Ticker where Gary McManus goes into lots of detail about the current dryness- click here.



Our thanks to
Midwest Farms Shows
,
P & K Equipment
, Oklahoma Genetics Inc.,
American Farmers & Ranchers
, Livestock Exchange at the Oklahoma National Stockyards, Stillwater Milling Company, Oklahoma AgCredit, the Oklahoma Cattlemens Association, and
KIS Futures
for t
heir support of our daily Farm News Update. For your convenience, we have our sponsors' websites linked here- just click on their name to jump to their website- check their sites out and let these folks know you appreciate the support of this daily email, as their sponsorship helps us keep this arriving in your inbox on a regular basis- at NO Charge!
We also invite you to check out our website at the link below to check out an archive of these daily emails, audio reports and top farm news story links from around the globe.
God Bless! You can reach us at the following:
phone: 405-473-6144
Oklahoma Farm Bureau is Proud to be the Presenting Sponsor of the Ron Hays Daily Farm and Ranch News Email