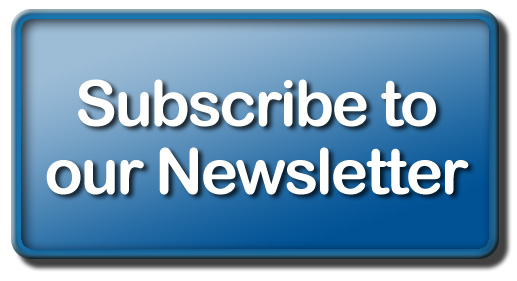 We invite you to listen to us on great radio stations across the region on the Radio Oklahoma Network weekdays- if you missed this morning's Farm News - or you are in an area where you can't hear it- click here for this morning's Farm news
from Ron Hays on RON.
Let's Check the Markets!
mornings with cash and futures reviewed- includes where the Cash Cattle market stands, the latest Feeder Cattle Markets Etc.
Each afternoon we are posting a recap of that day's markets as analyzed by
Justin Lewis of KIS futures
-
click or tap here
for the report posted yesterday afternoon around 3:30 PM.
Okla Cash Grain:
Futures Wrap:
Feeder Cattle Recap:
Slaughter Cattle Recap:
TCFA Feedlot Recap:
Our Oklahoma Farm Report Team!!!!
Ron Hays, Senior Farm Director and Editor
Carson Horn, Associate Farm Director and Editor
Pam Arterburn, Calendar and Template Manager
Dave Lanning, Markets and Production
Macey Mueller
, E-mail and Web Writer
Oklahoma's Latest Farm and Ranch News

Your Update from Ron Hays of RON
Tuesday, November 1, 2016
Howdy Neighbors!
Here is your daily Oklahoma farm and ranch news update.

Featured Story:
Latest Urban Media Effort to Explain Modern Production Agriculture Has Stepped Into a Fresh Cowpie or Two
Urban based media love to write stories about production agriculture and explain why it's good or bad or wrong or evil or whatever they decide it is- seemingly before they even research the story they end up writing.
The latest effort of the big city press to become a farm magazine for a day was published in the New York Times this past weekend- and is
also online
. The lead writer for the piece is
Danny Hakim
- and he compares the US and France in the use of biotech seeds- and concludes that the French farmers are doing just fine without GMOs while the US has increased pesticide use and not really gotten much increase in yields.
Of course- he writes about the French farmer desiring to have those improved traits and varieties that his US counterparts have- but are denied him by the EU regulators.
Dr. Jayson Lusk of OSU has weighed in with his own doubts about the credibility of the New York Times piece- given the conclusions that the article seems to draw about the value of biotech seeds.
We have summarized Jayson's latest blog dedicated to this subject-
click here
for that- as he explains why he rejects the implied contention of the Times' article that farmers have been duped into buying GMO seeds.
Lusk quotes weed scientist Andrew Kniss who says the New York Times writer tried to make data from France and the US become apples and apples for comparision's sake- but in reality simply showed he knows little to nothing about production agriculture.
Kniss says ""I have to say this comparison seems borderline disingenuous; certainly not what I'd expect from an "extensive examination" published in the New York Times. The NYT provides a few charts in the article, one of which supports the statement about France's reduced pesticide use. But the figures used to compare pesticide use in France vs the USA are convoluted and misleading. First, the data is presented in different units (thousand metric tons for France, compared to million pounds in the US), making a direct comparison nearly impossible. Second, the pesticide amounts are not standardized per unit area, which is critically important since the USA has over 9 times the amount of farmland that France does; it would be shocking if the U.S. didn't use far more pesticide when expressed this way."
Our article linked above offers a good starting point- we also link back to the complete Jayson Lusk blog there and the response blog from Monsanto that is alluded to in the New York Times piece.
You may be wondering about the cowpie reference- well- it seems that whenever you have a non ag type head out to a farm or ranch or even the show barn at a state fair (or similar)- you have to warn them watch where you step- often times to no avail. You can always tell when they find a fresh one- it stays with them for awhile.
Modern production agriculture is is a rapidly changing high technology endeavor- and those who are not staying up with the changes- may or may not be the most reliable sources to be explaining how farming and ranching work.
A case in point- our Associate Farm Director Carson Horn got a day of biotech emersion this past Friday in Phoenix- the first of his articles from there is further down in today's email lineup- I would invite you to check it out.
P&K Equipment
is Oklahoma's premier John Deere dealership. Whether it's residential, commercial, construction, or agricultural equipment, they've got it all- the inventory AND the resources to keep it running strong. Alongside the long-lasting John Deere brand, P&K shares a commitment to providing cutting edge solutions. P&K has ten locations in Oklahoma and nine in eastern Iowa; their mission is to create business relationships through honesty, courtesy, and a sense of urgency. They'll put their network, resources, and solutions to work for YOU.
Visit P&K Equipment online
... meet the experts and find out just why in Oklahoma John Deere starts with P&K.
The latest U.S. Department of Agriculture crop progress report indicates harvested corn reached 75 percent, on par with the average. National soybean harvest reached 87 percent, 4 points below last year and 2 above the average. Harvested sorghum reached 76 percent, 8 above the average. National cotton conditions are up 1 point from last week in the good to excellent ratings- at 49 percent, 34 percent fair, 13 percent poor and 4 percent very poor. Harvested cotton reached 46 percent, 2 points below the average. Winter wheat conditions are rated 48 percent good to excellent, 33 percent fair, 7 percent poor and 2 percent very poor. Winter wheat emerged reached 70 percent, 1 above last year and the average. For the complete USDA Crop Progress report,
click here
.
In the weekly crop progress report from USDA,
Oklahoma
winter wheat planted reached 88 percent, down 1 point from the previous year and down 4 points from normal. Winter wheat emerged reached 76 percent, up 2 points from the previous year and up 1 point from normal. Canola planted reached 95 percent, down 3 points from normal. Canola emerged reached 85 percent, up 6 points from the previous year. Corn harvested reached 89 percent, down 5 points from the previous year and down 5 points from normal. Sorghum harvested reached 69 percent, down 8 points from the previous year but up 3 points from normal. Soybeans harvested reached 46 percent, unchanged from normal. Cotton harvested reached 36 percent, up 2 points from the previous year and up 4 points from normal.
Click here
for the full Oklahoma report.
In
Texas
, winter wheat and oats seeding continues although areas of the state are in need of additional rainfall where winter wheat has already emerged. Corn harvested is 90 percent complete, 5 points higher than last week and on point with normal. Sorghum harvest was 80 percent complete, 2 points higher than last week as well as normal. Across the state, sorghum was 94 percent mature, which is on par with the five-year average. Soybeans dropping leaves were at 96 percent, on par with normal. Cotton harvest was at 30 percent, trailing normal by 9 points. Cotton bolls opened were at 93 percent, equal to the 5-year average.
Click here
for the full Texas report.
Crop progress reports in
Kansas
show winter wheat condition rated 2 percent very poor, 7 poor, 34 fair, 48 good, and 9 excellent. Winter wheat planted was 92 percent, near 95 last year and the five-year average of 94. Emerged was 75 percent, near 74 last year and 78 average. Corn harvested was 93 percent, equal to last year, and near 90 average. Soybeans harvested was 75 percent, near 80 last year and 77 average. Sorghum harvested was 71 percent, near 74 last year, but ahead of 60 average. Cotton condition rated 1 percent very poor, 3 poor, 28 fair, 64 good, and 4 excellent. Cotton bolls opening was 91 percent, ahead of 83 last year, and near 90 average. Harvested was 13 percent, behind 18 last year, and near 17 average.
Click here
for the full Kansas report.
Each week,
Dr. Derrell Peel
, Oklahoma State University Extension Livestock Marketing Specialist, offers his economic analysis of the beef cattle industry. This analysis is a part of the weekly series known as the "Cow Calf Corner" published electronically by Dr. Peel and Dr. Glenn Selk. This week, Dr. Peel looks into the current status of the US beef herd expansion.
"The unexpectedly rapid and harsh adjustment in feeder cattle prices in 2016 has raised many questions about the status of herd expansion late in the year and beyond. Have changes in producer expectations altered herd expansion in 2016 and, more importantly, for 2017 and beyond? Begin with a review of the story so far. On January 1, 2015 the inventory of replacement heifers was a record 20.8 percent of the beef cow inventory. Beef cow slaughter in 2015 was a record low level of 7.6 percent of the beef cow herd inventory. The combination of large replacement heifer inventories and low cow slaughter facilitated the 3.5 percent year over year jump in beef cow inventories in 2015.
"On January 1, 2016 the inventory of beef replacement heifers was 20.7 percent of the herd inventory; nearly as large a percentage as the record 2015 level. With large replacement heifer inventories available, the beef cow herd was poised to continue strong herd expansion in 2016. USDA did not provide a July Cattle report so no mid-year update of herd expansion was available. Quarterly cattle on feed inventories show that heifers in feedlots increased year over year in April and have been higher by a consistent amount of roughly 4.5 percent year over year in the July and October quarters as well. The October 1 heifer on feed inventory was still 8.5 percent below the previous five year average for that date. Heifer slaughter was below year earlier levels into early June and has shown year over year increases so far in the second half of the year. Weekly heifer slaughter has averaged 11.7 percent year over year increases since July. The result is year to date heifer slaughter that is up 2.5 percent over 2015 and with continued year over year increases for the remainder of the year is projected to finish with an annual total up roughly 3.5 percent year over year.
Click here
to continue reading Dr. Peel's herd expansion analysis.
The following commentary has been submitted by Oklahoma's first gentleman and Thomas, Oklahoma farmer, Wade Christensen. Christensen is not only a farmer, but also operates his own legal practice. Based on his legal and agricultural background, he offers his thoughts on State Question 777, Right to Farm.
"There are many reasons to vote in November, including one of the least understood but most crucial pieces of legislation relating to Oklahoma's agriculture: State Question 777. It is important to know that this proposed constitutional amendment was drafted by rural Oklahomans for the benefit of ALL Oklahomans and the land we call home. YOUR elected representatives, both Urban and Rural Senators and Representatives, overwhelming passed this proposal by a vote of 124-13. This is a non-partisan, non-political proposal where the sole interest is to protect Oklahoma's agriculture. It is about making sure that Oklahoma encourages and protects all Oklahoma farmers and ranchers while enabling them to continue to have the ability to provide for their families in their chosen line of work and deliver quality, safe and affordable food to fellow Oklahomans and those around the world. S.Q. 777 is designed to benefit Oklahoma farmers and ranchers, whether full-time, part-time or even gardeners and hobbyists.
The husband of Governor Mary Fallin goes go to list several things that SQ777 does not do and what does accomplish- and he concludes-
"Everything in this state question is intended to be in the best interest for all Oklahomans. However, this State Question is garnering a great amount of adverse, political publicity from several special interest groups. Oklahomans must remember, this is about Oklahoma, our food source and our farmers and ranchers, not political out of state special interest groups.
"Vote YES, to support your local farmers, ranchers and all Oklahomans who enjoy a healthy meal."
Click or tap here
to read First Gentleman Wade Christensen's commentary on State Question 777.
And- we remind you that Griffin Communications encourages to check out our additional resources gathered on Right to Farm-
click here
for our earlier web story that pulls together a variety of information about State Question 777.
Sponsor Spotlight

Midwest Farm Shows
is our longest running sponsor of the daily email- and they say thanks to all of you who participated in their 2016 Oklahoma City Farm Show.
Up next will be the Tulsa Farm Show in December 2016- the dates are December 8th, 9th and 10th. Now is the ideal time to contact Ron Bormaster at 507-437-7969 and book space at the 2016 Tulsa Farm Show. To learn more about the Tulsa Farm Show, click here.
Over the last few years, the beef industry has had some remarkable success with its digital marketing campaign designed to reach a wide audience including the elusive millennial demographic with laser focus. Oklahoma's Beef Checkoff program has participated in this campaign and
Heather Buckmaster
, executive director of the Oklahoma Beef Council, says she has been extremely pleased with the organization's return on investment.
"One of the things I love most about digital marketing is that it provides us an opportunity to take really that laser approach with reaching that millennial consumer and knowing that we're delivering that right message at the right time when they are looking for that information," Buckmaster said. "To me it's the most efficient way that we can reach that consumer and encourage that one more purchase of beef."
Oklahoma's contribution to this national, industry-wide effort alone, has created 1.4 million positive impressions through website advertising and from that, approximately 44,000 clicks to the
BeefItsWhatsForDinner.com
website. In addition, the Beef Checkoff's YouTube videos have generated 137,000 views.
"It's a great way to connect with millennials both through the website and the videos and it's cheap," Buckmaster said. "So knowing just Oklahoma dollars drove 44,000 consumers is huge."
According to Buckmaster, the campaign is doing its job and doing it well. She says the main objective is to help create awareness of the useful content the Beef Council's website has to offer, and focuses on five key consumer states including, California, Florida, New York, Illinois and Pennsylvania.
Listen to Buckmaster talk more about the beef industry's success with its digital marketing campaign during the latest Beef Buzz.
Want to Have the Latest Energy News Delivered to Your Inbox Daily?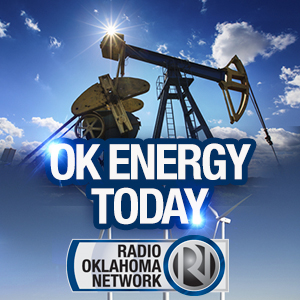 Award winning broadcast journalist Jerry Bohnen has spent years learning and understanding how to cover the energy business here in the southern plains- Click here to subscribe to his daily update of top Energy News.
Dr. Charles Arntzen
, regents' professor and founding director of the Biodesign Institute in Phoenix, Arizona, recently spoke with Associate Farm Director Carson Horn during BioTech University - a conference designed to give attendees a strong working knowledge of the latest in biotechnological research. Dr. Artnzen took the opportunity to describe the purpose and vision behind the Institute he has helped to build at Arizona State University.
"We designed this facility for multidisciplinary research," Arntzen said. "We think medicine is going to become more personalized over time. So, we're trying to put together diagnostic tools, information management and new therapeutics and vaccines all in one package so that we can deliver healthcare better, faster and cheaper in the future."
Dr. Arntzen is viewed as a leader in developing genetically-modified plant-based vaccines for human disease prevention in the developing world as well as disease prevention in animal agriculture. Most recently, Arntzen introduced ZMAPP: a tobacco based anti-Ebola drug, widely regarded as the most encouraging Ebola therapy currently.
"We've been pursuing the idea of having plants grown in developing countries and then harvested to make new vaccines and now more recently therapeutics," Arntzen said. "I'm totally convinced the technology is good, now I've just got to make sure that we find ways to implement it not only in the US but around the world."
Listen to Dr. Arntzen talk more about the future of genetically-modified plant-based vaccines.
Holly Blakey
has been named the assistant executive director of the Oklahoma FFA Foundation and will begin January 1, 2017. The appointment was made official by the foundation board of directors at their October 26, 2016 meeting. Following
Kendall Brashears
'
retirement as the executive director in June 2017, Blakey will assume the executive director's role.
Blakey, who holds a Bachelor of Science degree in agricultural communications from Oklahoma State University, has held positions in marketing and public relations mostly in the fields of education and agriculture. Most recently she has been employed by OSU as a member of the communications staff in the college of education and as an adjunct faculty member with the college of agricultural sciences and natural resources.
Blakey also has extensive experience with many facets of the Oklahoma FFA. As a student at Morrison High School, Blakey was involved with sheep production, public speaking and leadership activities. She served as the State FFA Reporter in 1990-91 and since that year has served on the state staff at the annual State FFA Convention. She earned her American FFA Degree in 1991.
Click here
to read more about Blakey and her FFA experience.
Follow the Money! Contributions and Spending on State Question 777 Released



The latest numbers are now out from the Oklahoma Ethics Commission- as of last night- and while they tell some of the story of who is spending what on State Question 777- the numbers don't reflect any money transferred in after October first and any media buys placed and paid for after October first.

You can pretty well tell where pro side group- Oklahoma Farmers Care is on raising money- and you have a real sense of the money behind the Oklahoma Food, Farm and Family- but the unknown is how many dollars is HSUS really dumping into the state- as the lion's share of the money they have earmarked for Oklahoma is coming after the October first cutoff for these Ethics Commission numbers.

For Oklahoma Farmers Care- the pro side has now hit the million dollar mark collectively for the year- and when you add the $355,000 raised in 2015- the total raised to promote the state question has hit $1.36 million.

Biggest contributors include the Oklahoma Farm Bureau Insurance Company with a total contribution of $400,000 this year and Oklahoma Farm Bureau adding $71,412 in 2015. The Oklahoma Pork Council contributed $115,777 in 2015 and another $166,000 in 2016. Numerous County Farm Bureaus have also given several thousand dollars each in an effort to secure a YES vote.

The latest quarterly report shows $598,204 raised in the quarter ending September 30th, with $491,454 available to spend as of October first. The agency that the group is utilizing is out of Iowa- Victory Enterprises- and money spent in the third quarter included $589,880 in media buys (mostly TV).

The Oklahoma Food, Farm and Family group is almost totally funded by Oklahoma Rising, Inc- in fact the only financial contributor to Oklahoma Food, Farm and Family in the latest quarter is Oklahoma Rising, Inc- a total of $526,454 this quarter and a total for the year of $702,485.

This group bought $519,985 worth of TV advertising to oppose 777 before the September 30th deadline- using an agency in Maryland- Joe Trippi and Associates.

The third group registered with the Oklahoma Ethics Commission that is connected with SQ777 is the Oklahoma Stewardship Council- the group that has Drew Edmondson as its Executive Director. We won't know how many dollars this group really has and really is spending on this campaign as they appear to have waited until after October first to get really large amounts of money in from their primary donor- HSUS- and show no major media buys before the September 30th cutoff- if you have been watching any TV since early October- you know the Oklahoma Stewardship Council and the other two are spending as hard and as fast as they can- so it's easy to imagine that they will spend as much if not more than the other two groups.

We know from the third quarter that their major donor is HSUS- providing $181,457 in the current period and $247,106 for the year to date. They have several individuals that have given- but only one ranch lady identifying as a person connected to farming or ranching- that lady from Vinita gave a $100. I counted 60 people listing themselves as farmers or ranchers in the contributions made to Oklahoma Farmers Care.

One other note on the opposition to State Question 777- it may only be coincidence- but it appears they are using the same ad agency for their media- Joe Trippi in Maryland. The Stewardship Council has not made any significant ad buys before September 30th- only social media- but that was though the group in Maryland- the same group used by Oklahoma Food, Farm and Family.

Click here for the search site at the Oklahoma Ethics Commission website where you can see and read more.

As we mentioned earlier- click here for our resource page on State Question 777

Our thanks to
Midwest Farms Shows
,
P & K Equipment
,
American Farmers & Ranchers
, Livestock Exchange at the Oklahoma National Stockyards, Stillwater Milling Company, Oklahoma AgCredit, the Oklahoma Cattlemens Association, and
KIS Futures
for t
heir support of our daily Farm News Update. For your convenience, we have our sponsors' websites linked here- just click on their name to jump to their website- check their sites out and let these folks know you appreciate the support of this daily email, as their sponsorship helps us keep this arriving in your inbox on a regular basis- at NO Charge!
We also invite you to check out our website at the link below to check out an archive of these daily emails, audio reports and top farm news story links from around the globe.
God Bless! You can reach us at the following:
phone: 405-473-6144