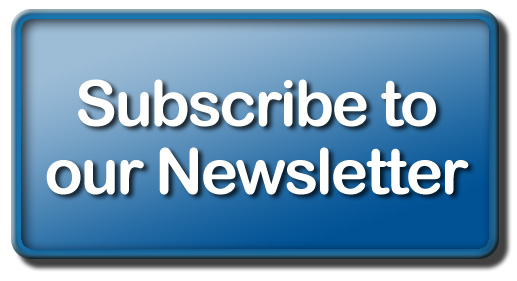 We invite you to listen to us on great radio stations across the region on the Radio Oklahoma Network weekdays- if you missed this morning's Farm News - or you are in an area where you can't hear it- click here for this morning's Farm news
from Ron Hays on RON.
Let's Check the Markets!
mornings with cash and futures reviewed- includes where the Cash Cattle market stands, the latest Feeder Cattle Markets Etc.
Each afternoon we are posting a recap of that day's markets as analyzed by
Justin Lewis of KIS futures
-
click or tap here
for the report posted yesterday afternoon around 3:30 PM.
Okla Cash Grain:
Futures Wrap:
Feeder Cattle Recap:
Slaughter Cattle Recap:
TCFA Feedlot Recap:
Our Oklahoma Farm Report Team!!!!
Ron Hays, Senior Farm Director and Editor
Carson Horn, Associate Farm Director and Editor
Pam Arterburn, Calendar and Template Manager
Dave Lanning, Markets and Production
Macey Mueller
,
E-mail and Web Writer
Your Update from Ron Hays of RON
Wednesday, November 9, 2016
Howdy Neighbors!
Here is your daily Oklahoma farm and ranch news update.

Featured Story:
Voters Slam Shut the Door on Right to Farm With a 60% No Vote
It was not close- and the greatest fears of those supporting Right to Farm was exposed as the Election Board offered the Absentee and Early Voting Numbers right at 7:00 PM last night- showing the No votes holding an early 57% to 42% edge- that slowly grew over the course of the evening with the final margin showinig almost 300,000 more no votes than yes votes for State Question 777- the final percentages were 39.71% Yes and 60.29% No.
Oklahoma Farm Bureau President
Tom Buchanan
is one of several farm group leaders in the state that has dedicated his summer and fall this year to defending and promoting the Right to Farm Amendment proposal- making the defeat of the State Question 777 hard to swallow for the Jackson County farmer. But in talking with me as it became apparent that the State Question was going down to defeat- Buchanan used words like frustrated and disappointed- but he also offered a glass half full comment to as he said "I'll tell you what- I'm very proud of the family farmers and ranchers across Oklahoma for stepping up to the plate and swinging at this pitch as it came across the plate."
Click here
for our story featuring our conversation with Tom Buchanan.
We also have a story that
you can read here
with brief statements from several of the farm organization leaders on the defeat of Right to Farm.
I also caught up with
Drew Edmondson
with the Oklahoma Stewardship Council- he was busy doing interviews with a variety of non ag media outlets- and took a few moments to talk with us at their watch party-saying he wishes no ill will on farmers and ranchers, but he saw no reason for language in the state constitution that would dictate a right for farmers and ranchers to operate. Edmondson spoke directly to farmers and ranchers saying "Take a deep breath, you are going to be fine, you have been fine since statehood- the Oklahoma legislature is very protective of your interests as they should be, and so are the people and they will continue to be but you don't need to be in our bill of rights."
Click here
to hear his comments.
Our colleague,
Carson Horn
, caught up with
Bud Scott
of Oklahoma Food, Farm and Family who also vigorously opposed 777- and his comments can be heard by
clicking here.
The presenting sponsor of our daily email is the Oklahoma Farm Bureau - a grassroots organization that has for its Mission Statement- Improving the Lives of Rural Oklahomans." Farm Bureau, as the state's largest general farm organization, is active at the State Capitol fighting for the best interests of its members and working with other groups to make certain that the interests of rural Oklahoma are protected. Click here
for their website to learn more about the organization and how it can benefit you to be a part of Farm Bureau.
It was an amazing night for supporters of
Donald Trump
- early on the national election coverage showed how Mrs. Clinton had the inside track to win- but that narrative was steamrolled by the Trump-Pence ticket- and by midnight Oklahoma time- it was apparent that Donald Trump was going to be President-Elect.
Even as Trump was on the verge of victory- Politico offered an in depth look at his potential Cabinet- Governor
Mary Fallin
was mentioned in talk about Secretary of the Interior- and here are the several paragraphs they devoted to Secretary of Agriculture:
"There are several names being considered by Trump aides for Agriculture secretary, according to multiple sources familiar with the transition. The president elect has a deep bench to pull from with nearly 70 leaders on agricultural advisory committee.
"The most controversial name on the transition's current short list is
Sid Miller
, the current secretary of agriculture in Texas, who caused a
firestorm
just days ago after his campaign's Twitter account referred to Clinton as a 'c---.' Miller said it was a staffer mistake and apologized.

"Other names include Kansas Gov. Sam Brownback; Nebraska Gov. Dave Heineman; former Georgia Gov. Sonny Perdue; former Texas Gov. Rick Perry as well as Charles Herbster, Republican donor and agribusiness leader; and Mike McCloskey, a major dairy executive in Indiana, according to Arabella Advisors, a firm that advises top foundations and is closely tracking both transition efforts.

"Bruce Rastetter, a major Republican donor in Iowa, and Kip Tom, a farmer who ran for Congress in Indiana this year but was defeated in the primary, are also among those being considered, Arabella said.
"Other top Republican insiders expect that
Chuck Connor
, president and CEO of the National Council of Farmer Cooperatives,
Don Villwock
, president of the Indiana Farm Bureau and
Ted McKinney
, the current director of the Indiana Department of Agriculture in the Pence Administration, are also likely to be in the running for the post."
To read the entire Politico article,
click here.
GOP Pulls Off Trifecta- Winning White House and Holding House and Senate Majorities


There will be few excuses for not being able to govern in the early days of the Trump Presidency, as the GOP held the House- as expected but then also did the unexpected and have held the majority in the US Senate as well. That means Senator Jim Inhofe likely remains as Chairman of the Environment and Public Works Committee- and he now has a friend in the White House in his crusade to reign in the EPA.

All of the Oklahoma Congressional delegation running for reelection were given a mandate by Oklahoma voters- we talked with Senator James Lankford while our Carson Horn caught up with Congressman Frank Lucas. Click on their names to jump over to those stories and listen to our conversations with these men who will be a part of an across the board majority for Republicans come mid January.
Led by US Senate Environment and Public Works Committee Chairman
Jim Inhofe
and House Transportation and Infrastructure Water Resources and Environment Subcommittee Chairman
Bob Gibbs,
21 Senators and 67 House Members filed an amicus brief Tuesday in the case
In Re: Environmental Protection Agency and Department of Defense, Final Rule: Clean Water Rule: Definition of "Waters of the United States."
The amicus brief is in support of petitions for review filed by 31 states and 57 municipal and industry petitioners seeking to overturn the EPA final rule identified as
Final Rule: Clean Water Rule: Definition of "Waters of the United States,"
80 Fed. Reg. 37,054, published June 29, 2015, also known as the "WOTUS Rule."
The WOTUS Rule was stayed by the court on October 9, 2015. Lawsuits filed by thirty-one state petitioners and twelve municipal and industry petitioners asking the court to vacate the WOTUS Rule have been consolidated in the Sixth Circuit. These petitioners filed their opening briefs on November 1, 2016
. An amicus brief, or "friend of the court" brief, can be filed in order to address concerns and advise the Court on a matter of law that directly affects the case at hand.
Click here for a link to a copy of the amicus brief.
A vote for the Trans Pacific Partnership, TPP, in the lame duck session is becoming increasingly more urgent for those in the US beef industry. According to
Michael Kelsey
, executive vice president of the Oklahoma Cattlemen's Association, not passing TPP would put US beef at a severe disadvantage to our largest competitor, Australia, in accessing the Japanese market and others.
"It's getting serious, let's be very transparent and very honest," Kelsey said. "But when it comes to the lame duck, President Obama will be working to establish his legacy, if you will, and this is one he wants."
Kelsey explains that although both presidential candidates have little regard for TPP, the Obama administration is intent with getting the trade deal passed before the president leaves office. Therefore, hope remains in getting it brought to a vote during the lame duck session.
"If you look at those ten other countries that are involved in the 11 total countries," Kelsey said, "then there's some great opportunities for us there."
Currently, Japan holds a 38 percent tariff on US beef, says Kelsey. If TPP were to pass, that tariff would be lowered to only 9 percent and Kelsey says could eventually go away entirely. Kelsey also insists that having greater access to Japan's market and an overall increased presence in the region, would also pressure China into cooperating more with the US, both economically and diplomatically.
Listen to OCA's Michael Kelsey discuss TPP and the growing urgency to get it passed in the lame duck session during the latest Beef Buzz.
Sponsor Spotlight

KIS FUTURES
specializes in Futures and Options for Institutions, Commercials, Hedgers, and Individual Traders and executes trades for its clients in the following markets: Livestock, Grains, Energy, Metals, Softs, Financials, Currencies, and Stock Index Futures. For more information, please give them a call Toll Free at (800) 256-2555. Click here for their website
to learn more.


And- their iPhone App, which provides all electronic futures quotes is available at the App Store- click here
for the KIS Futures App for your iPhone.
Child nutrition and social media expert,
Dayle Hayes
, visited Oklahoma City this week to speak with school nutrition directors in the area about kids and the correlation between healthy eating and being successful at school, and how to effectively spread that message.
"Honestly, it's a whole different ball game in child nutrition these days," Hayes said. "And we want the public to know about the nutrition and the taste and the products that are actually being served in schools."
According to Hayes, the school nutrition program serves approximately 32 million lunches and 15 million breakfasts every day, nationwide.
"It's a huge market," Hayes said. "I think that's one of the things for the agricultural sector to really understand. That's a market for all kinds of agricultural products and all those products have to be grown in the USA."
Hayes says that the slogan being adopted by schools is that they are feeding bodies, but fueling minds. She confesses that school nutrition programs have become politicized over the years, which she finds unfortunate. Hayes believes feeding hungry children to help them learn and grow to be productive adults is something everyone should be able to stand behind.
Want to Have the Latest Energy News Delivered to Your Inbox Daily?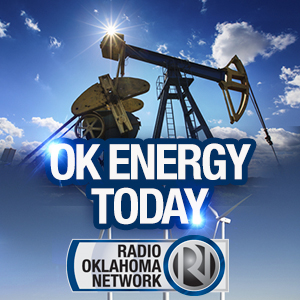 Award winning broadcast journalist Jerry Bohnen has spent years learning and understanding how to cover the energy business here in the southern plains- Click to subscribe to his daily update of top Energy News.
Syngenta congratulates the national winners of the third annual Syngenta Agricultural Scholarship essay contest: bachelor's winner
Abigail Arthaud
, a junior at Oklahoma State University, with a double major in ag communications and
agribusiness from Keyes, Oklahoma and master's winner
Sharon Perrone
of the University of Minnesota.
Arthaud and

Perrone were selected from approximately 200 eligible applicants who crafted essays about someone in their lives who inspired them to be rooted in agriculture and how this person's influence motivated them to pursue a degree in the industry. Each applicant discussed how they will pay it forward and encourage others to be rooted in agriculture as well.
"The advancement of agriculture is contingent on its future leaders," said
Mary Streett DeMers
, senior communications lead, Syngenta. "We are happy to have found two students who have been inspired to pursue careers in the industry, and to honor them and those who sparked their passion."
Arthaud and

Perrone received $1,000 in regional awards and $6,000 in national awards to assist them in meeting financial obligations and ultimately realizing their educational and career goals.
Click here
to read more about
Arthaud's winning essay.
Check out details of the 6666 Female Sale that happens tomorrow on the Superior Livestock Click to Bid website- and will also be seen on DISH Network Channel 232.
Click here
for more information.
SPEAKING OF SUPERIOR- it's Wednesday and their FedCattleExchange has another great show list of finished cattle from Nebraska, Kansas and Texas-Oklahoma- total numbers are just under 13,000- that sale begins at 10:00 AM this morning-
click here
for the FedCattleExchange website.
God Bless! You can reach us at the following:
phone: 405-473-6144
Oklahoma Farm Bureau is Proud to be the Presenting Sponsor of the Ron Hays Daily Farm and Ranch News Email