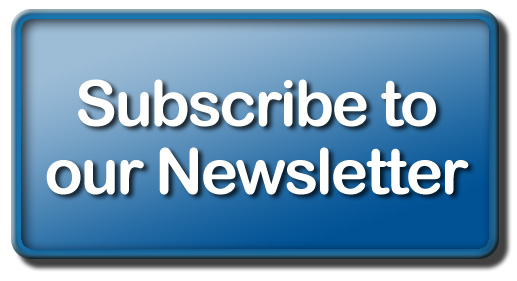 We invite you to listen to us on great radio stations across the region on the Radio Oklahoma Network weekdays- if you missed this morning's Farm News - or you are in an area where you can't hear it- click here for this morning's Farm news
from Ron Hays on RON.
Let's Check the Markets!
mornings with cash and futures reviewed- includes where the Cash Cattle market stands, the latest Feeder Cattle Markets Etc.
Each afternoon we are posting a recap of that day's markets as analyzed by Justin Lewis of KIS futures - click here or the report posted yesterday afternoon around 3:30 PM.
Okla Cash Grain:
Futures Wrap:
Feeder Cattle Recap:
Slaughter Cattle Recap:
TCFA Feedlot Recap:
Our Oklahoma Farm Report Team!!!!
Ron Hays, Senior Farm Director and Editor
Carson Horn, Associate Farm Director and Editor
Pam Arterburn, Calendar and Template Manager
Dave Lanning, Markets and Production
Macey Mueller
, E-mail and Web Writer
Your Update from Ron Hays of RON
Thursday, November 10, 2016
Howdy Neighbors!
Here is your daily Oklahoma farm and ranch news update.

Featured Story:
Oklahoma Farm Bureau Ready for 75th Annual Convention and Trade Show
Oklahoma Farm Bureau will welcome Oklahoma Attorney General Scott Pruitt and Oklahoma Senate Majority Leader Mike Schulz to the 2016 Annual Meeting as keynote speakers. Pruitt and Schulz will speak during the opening session of convention on Friday, Nov. 11 at 1:30 p.m.
Scott Pruitt was elected the attorney general of Oklahoma in November 2010. He is a national leader in the cause to restore the proper balance of power between the states and federal government, having served two terms as president of the Republican Attorneys General Association.
Mike Schulz was first elected to the Oklahoma State Senate District 38 in 2006, and will be the Senate Majority Leader in the Oklahoma Senate in 2017. During his time in the senate, Schulz served on several committees, including Agriculture and Rural Development, Senate Rules, Tourism and Wildlife, Transportation, and Veterans and Military Affairs. As a farmer in southwest Oklahoma, Schulz is an active member of OKFB, and served as chairman of the Young Farmers and Ranchers Committee in 1996. He is also a graduate of the Oklahoma Agriculture Leadership Class V, and is an active member in the Altus Kiwanis Club and First United Methodist Church. Schulz will be speaking about updates within the Oklahoma legislature.
Friday evening- the Farm Bureau will be handing out a bushel full of awards- including their top honor of Farm Family of the Year- there are four finalists- and you can
click here
to read about these outstanding Farm Bureau families.
Oklahoma AgCredit serves rural Oklahoma communities and agriculture with loans and financial services. Providing loans for rural property, farm and ranch land, country homes, livestock, equipment and operating costs is all we do.
We are the state's largest agricultural lending cooperative, serving 60 Oklahoma Counties. To learn more about Oklahoma AgCredit, click here for our website or call 866-245-3633.
Several agricultural organizations from across the country weighed in after Tuesday's election results were announced. While comments included congratulations for president-elect Donald Trump and the new and re-elected members of Congress, they also called for increased bipartisan support to address national issues.
"The American people have spoken. Now, it is time for us all to set aside our differences, roll up our sleeves, and get to work," said Wesley Spurlock, a farmer from Stratford, Texas, and president of the National Corn Growers Association.
American Farm Bureau President Zippy Duvall said "the important issues facing American agriculture are not red or blue, but they are critical to the prosperity of rural America and our ability to protect our nation's food supply. We urge our elected representatives to reach across the aisle and come together to resolve the challenges we face."
National Cattlemen's Beef Association President Tracy Brunner said "I am proud to see that across the nation, the majority of candidates and incumbents we, and our state affiliates supported through the NCBA Political Action Committee, were elected or re-elected."
"Though the campaign season was especially intense and hard-fought, the peaceful transition from one administration to the next shows the strength of our democracy and is a testament to our nation's commitment to the ideals of our founding fathers," said CropLife America President and CEO Jay Vroom.
Emily Skor, CEO of Growth Energy, said "Growth Energy looks forward to working with the new administration to ensure the RFS, our nation's most successful energy policy, continues to progress."
Click here to read Growth Energy complete statement.
Word from Japan is that their legislature is preparing to ratify the Trans Pacific Partnership, or TPP.
Kent Bacus
of the National Cattlemen's Beef Association says it is the United States' turn to make a move on the trade deal or not.
"The important thing to remember is that for TPP to take effect, both the US and Japan have to ratify TPP," Bacus said, adding that Japan is signaling Congress to call a vote during the lame duck. "If they fail to do so, then that means that TPP will ultimately fail."
Right not, the US beef industry is at a disadvantage. At present, a 38.5 percent tariff is being held on US beef, while Australian beef has only a 10 percent tax being imposed by Japan. Passing TPP would significantly level the playing field, bringing both the US and Australia under the same tax rate. If Congress does not pass TPP, says Bacus, rates will be increased and the US will effectively become less and less competitive with each passing year. From there, he says things only get worse.
"Unfortunately, if Congress fails to pass TPP this fall," Bacus said, "the world is going to keep turning and unfortunately Japan is going to be forced to look at other trade partners.
"That means that the United States as a whole will be less competitive throughout the world and more importantly - US producers are going to be the ones holding the bag."
Listen to NCBA's Kent Bacus discuss what a world without TPP would look like during the latest Beef Buzz.
As of this week, USDA reports that the 2017 wheat crop in Oklahoma is 83 percent planted and that 64 percent of that has shown to be emerging.
Mike Schulte
of the Oklahoma Wheat Commission believes we are even further along than that, despite some producers getting a late start in certain areas. However, he warns not to expect near the amount of acres planted in wheat this year, as we've seen in the past.
"Talking with elevator managers and producers in southwest Oklahoma," Schulte said, "producers in that part of the state they've been waiting until right about now to start planting; much later than they normally do."
Schulte suggests warmer than normal temperatures and threat of armyworms have played into that decision for local farmers. But it is the volume of wheat on hand and the doldrum in the cash market that he attributes to producers' attraction of alternative crops.
"I do think that producers are looking at different options this year," Schulte said. "There's going to be a lot of producers that opt to go with cotton. We're seeing a lot of the crop acres going into soybeans already. We're seeing also more interest in canola in Northwest Oklahoma. I think that's going to continue."
Listen to my full conversation with Mike Schulte as he offers an update on the status of the 2017 wheat crop going in the ground.
Schulte will join me for my weekly In the Field segment on KWTV News9 in the Oklahoma City area on Saturday morning at 6:40 a.m.
Sponsor Spotlight

We are happy to have the Oklahoma Cattlemen's Association as a part of our great lineup of email sponsors. They do a tremendous job of representing cattle producers at the state capitol as well as in our nation's capitol. They seek to educate OCA members on the latest production techniques for maximum profitability and to communicate with the public on issues of importance to the beef industry. Click here
for their website to learn more about the OCA.
U.S. corn farmers may set a new record national average yield should Wednesday's forecast in the World Agricultural Supply and Demand Estimates Report released by the U.S. Department of Agriculture be realized. With a forecast yield of 175.3 bushels per acre and forecast record production, average corn prices rose five cents given raised demand forecasts.
"The farm economy continues to struggle making it imperative that we work to encourage and grow corn markets wherever possible," said Wesley Spurlock, president of the National Corn Growers Association and a farmer from Stratford, Texas. "For much of agriculture, trade presents an important, even critical, opportunity. This is why NCGA will continue efforts to encourage our elected officials to open export markets and improve access through support of the Trans Pacific Partnership.
"From growing export markets to increasing domestic demand through policies supporting the ethanol industry, NCGA works hard on the behalf of America's farmers to build a sustainable, thriving future for both their farms and their families."
Estimated use by the ethanol industry was raised by 25 million bushels from last month, with non-ethanol food, seed and industrial use raised by an additional 60 million bushels over that period. Export use held steady at 2.225 billion bushels. If realized, this would be the first time U.S. corn exports have exceeded two billion bushels since the 2007/2008 crop year, and it would mark the fifth-highest level of corn exports since 1980.
Click here to find a link to the complete WASDE report.
Want to Have the Latest Energy News Delivered to Your Inbox Daily?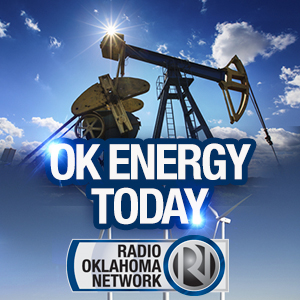 Award winning broadcast journalist Jerry Bohnen has spent years learning and understanding how to cover the energy business here in the southern plains- Click here to subscribe to his daily update of top Energy News.
Oklahoma forester, Kurt Atkinson, is a recipient of the Society of American Foresters 2016 Fellow Award, a prestigious honor that recognizes long-standing service to the forestry profession.


"Kurt is most deserving of this honor," said George Geissler, director, Oklahoma Forestry Services. "Now retired, Kurt had a stellar career of service with Oklahoma Forestry Services for over four decades. He was a leader, not only within our agency, but also in several statewide and regional professional organizations, including our state's chapter of the Society of American Foresters."


Atkinson received his forestry degree from Oklahoma State University in 1974 and began his career with Oklahoma Forestry Services, serving 33 years as Assistant Director and Management Chief. Under Atkinson's leadership "Best Management Practices" were initiated. He also had a significant impact on forest management activities statewide, including stewardship, forest health, nursery operations, forest inventory analysis and the Forest Heritage Center Museum.
Click here
to read more about Atkinson's recognition.
In Massachusetts, voters decided in favor of Question 3 by a margin of 78% to 22%, making Massachusetts the first state to ban confinement of farm animals and to restrict the sale of animal products in the state that come from these confinement practices. The end result likely will be decreased choices for consumers and businesses, agricultural groups said following the vote.
Ballot Question 3 will prohibit Massachusetts farms from confining breeding pigs, veal calves or egg-laying hens in cages that prevent the animals from lying down, standing up, fully extending their limbs or turning around. The ballot question also prohibits Massachusetts businesses from selling eggs or raw cuts of veal or pork produced from confined animals.
Chad Gregory, president and chief executive officer of the United Egg Producers (UEP), said the outcome of this ballot question is "disappointing, as this measure will limit choice for consumers and businesses in Massachusetts and disregards the great work of farmers in caring for their animals each day."
The Citizens for Food Tax Injustice - which pushed for "No on 3" - estimates that passage of the initiative will drive up the costs of eggs by $95 million and the cost of pork by $154 million in the first year alone.
Click here to read more about this successful effort by animal activists to cause confusion in animal ag production.
Our thanks to
Midwest Farms Shows
,
P & K Equipment
,
American Farmers & Ranchers
, Livestock Exchange at the Oklahoma National Stockyards, Stillwater Milling Company, Oklahoma AgCredit, the Oklahoma Cattlemens Association, and
KIS Futures
for t
heir support of our daily Farm News Update. For your convenience, we have our sponsors' websites linked here- just click on their name to jump to their website- check their sites out and let these folks know you appreciate the support of this daily email, as their sponsorship helps us keep this arriving in your inbox on a regular basis- at NO Charge!
We also invite you to check out our website at the link below to check out an archive of these daily emails, audio reports and top farm news story links from around the globe.
God Bless! You can reach us at the following:
phone: 405-473-6144
Oklahoma Farm Bureau is Proud to be the Presenting Sponsor of the Ron Hays Daily Farm and Ranch News Email