Support Our Sponsors!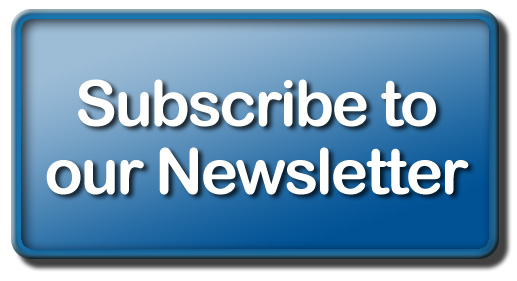 We invite you to listen to us on great radio stations across the region on the Radio Oklahoma Network weekdays- if you missed this morning's Farm News - or you are in an area where you can't hear it- click here for this morning's Farm news
from Ron Hays on RON.
Let's Check the Markets!
mornings with cash and futures reviewed- includes where the Cash Cattle market stands, the latest Feeder Cattle Markets Etc.
Each afternoon we are posting a recap of that day's markets as analyzed by
Justin Lewis of KIS futures
-
click here
for the report posted yesterday afternoon around 3:30 PM.
Okla Cash Grain:
Futures Wrap:
Feeder Cattle Recap:
Slaughter Cattle Recap:
TCFA Feedlot Recap:
Our Oklahoma Farm Report Team!!!!
Ron Hays, Senior Farm Director and Editor
Carson Horn, Associate Farm Director and Editor
Pam Arterburn, Calendar and Template Manager
Dave Lanning, Markets and Production
Macey Mueller, E-mail and Web Writer
Oklahoma's Latest Farm and Ranch News

Your Update from Ron Hays of RON
Monday, November 14, 2016
Howdy Neighbors!
Here is your daily Oklahoma farm and ranch news update.

As the Oklahoma Farm Bureau convention wound down Sunday morning, I talked with Oklahoma Farm Bureau President
Tom Buchanan
about the work by the delegates, as well as his President's Address on Saturday that turned out to be a review of the defeat of State Question 777, which Oklahoma Farm Bureau was strongly in favor of. Buchanan told members on Saturday that he learned a lot about how far removed the vast majority of citizens in Oklahoma are from actually being involved in farming or ranching. He says that generational separation made passage of Right to Farm a very difficult proposition. Buchanan told us consumers don't have any idea how food is produced these days and adds "I don't think consumers understand that its very good for them what is being done."
Buchanan said that as he returned to Oklahoma City on Thursday after the Tuesday election defeat to help lead the general farm organization in its 75th annual convention that he did not know what to expect from members after the Right to Farm defeat. Buchanan told me "I'm greatly encouraged as I walked the halls, as I sat in on meetings, as I had discussions with groups or individuals- frustration is there with them, too- but they are even more rallied, more ready to continue the effort" and added "Oklahoma agriculture needs an advocate and we are going to be that moving forward."
On Saturday- the Oklahoma Farm Bureau delegate body reaffirmed its backing of feral hog eradication during the organization's annual meeting Nov. 12 in Oklahoma City. Members from all 77 county Farm Bureaus gathered to set policy to direct the organization throughout the coming year. The delegates called the feral hog issue a "high priority for the upcoming session" of the state legislature.
OKFB feral hog policy states, "ODAFF should take action through the administrative rules process to end the transportation of live feral hogs in Oklahoma. We support the eradication of feral hogs as an invasive species. All landowners should be encouraged to eradicate feral hogs on their land by any means possible. We do not support commercial sport hunting of feral hogs."
The feral hog resolution was one of three that invoked "priority" in it. The second resolution that was called a priority involved funding OSU County Extension offices. Delegates approved "It should be a priority issue to maintain funding for county extension so that there are no more consolidations. We support at least one county agent/extension agricultural educator per county." After debate on whether this should be a higher priority than other policy positions, delegates said it should and approved with a 94% Yes vote.
Click or tap here
for our story featuring our Tom Buchanan interview on the policy process and his Right to Farm musings.
It's great to have one of the premiere businesses in the cattle business partner with us in helping bring you our daily Farm and Ranch News Email- National Livestock Credit Corporation. National Livestock has been around since 1932- and they have worked with livestock producers to help them secure credit and to buy or sell cattle through the National Livestock Commission Company.

They also own and operate the Southern Oklahoma Livestock Market in Ada, Superior Livestock, which continues to operate independently and have a major stake in OKC West in El Reno. To learn more about how these folks can help you succeed in the cattle business, click here
for their website or call the Oklahoma City office at 1-800-310-0220.
Maschino Family of Guymon Named 2016 Farm Family of the Year- and Other Award Winners from 75th OFB Meeting
Roger and Idella Maschino of Guymon were named the Oklahoma Farm Bureau Farm Family of the Year during OKFB's 75th Annual
Meeting
Nov. 11 in Oklahoma City.
"It's very humbling, but very honoring," Roger Maschino said shortly after being named farm family of the year. "We're proud to be Americans, and we're proud to be in agriculture, and we just pray that we will be a lighthouse and a good example of American agriculture and Farm Bureau for the state of Oklahoma."
Roger and Idella Maschino of Guymon raise cattle in Texas, Cimarron and Delaware counties. The couple is focused on quality animals, which produce quality beef for consumers.
Read more about the Maschnios by
clicking here.
There were a lot of other awards handed out by the organization on Friday evening- including two given to top YF&R members.
Rachel Pickens
was named the winner of Oklahoma Farm Bureau's Young Farmers and Ranchers Excellence in Agriculture Award on Nov. 11 at OKFB's 75th Annual Convention in Oklahoma City.
The award recognizes successful young adults ages 35 years or younger who are involved in farming, but whose primary occupations are not farming or owning an agricultural business. Winners are chosen based on their involvement in agriculture and participation in Oklahoma Farm Bureau and other community organizations.
Known as the "Oklahoma Land Lady," Rachel is a successful realtor in Payne County. In 2010, she opened an agritourism venue, which also serves as an educational field trip destination for approximately 2,000 people per year.
Isaac Fisher
of Comanche County was named the winner of the 2016 Oklahoma Farm Bureau Young Farmers and Ranchers Achievement Award. He was recognized as OKFB's top young farming and ranching individual at the 75th annual convention on Nov. 11 in Oklahoma City.
Fisher concentrates on raising stocker cattle and growing wheat and cotton near the southwest Oklahoma town of Chattanooga. He also runs a custom haying business swathing and baling hay for fellow farmers and ranchers in the area.
A full listing of the winners handed out on Friday can be seen by
clicking or tapping here.
As the dust settles on the results of Tuesday's election, I met up with State Senator
Mike Schulz
of Altus, Oklahoma for his reaction and
thoughts
on the outcome of the state's ballot this year, from his perspective not only as the new Speaker Pro-Temp for the state senate but also as a farmer.
"First and foremost what I'm most proud of is being a farmer," Schulz said. "That's where my passion is, that's where my heart is, that's where I go back and relax, it's where I go back and attempt to make a living.
Tuesday night in Oklahoma was a phenomenal night. We had 19 Republicans on the ballot, we had 19 victories."
One victory that won't be celebrated though is the passing of State Question 777 - Right to Farm, which ultimately failed. Schulz says this presents him with a new responsibility as a legislator.
"As a policy maker - it means that I need to keep my eyes a little wider opened for whom may be authoring and pushing certain pieces of legislation," Schulz said. "I think it means for ag groups they need to be a little bit vigilant in what they're doing because the groups that oppose that - the outside groups that poured so much money into the defeat of that, they'll come knocking at our door at some point and try to push legislation."
For a chance to read more and to listen to State Senator Mike Schulz's full reflections on this year's election results,
click here
.
While it is safe to say, most folks were preparing to work with a Clinton administration, everyone now is wrapping their minds around having Donald Trump as the next president and what effect that will have on the cattle industry going forward. I caught up with NCBA's
Colin Woodall
at the National Association of Farm Broadcasters Convention last week to get his
thoughts
on the situation.
"My first thought is just still one of shock because I was not expecting this," Woodall said. "Not only did he pull off the presidential election but I do believe his strong showing is what saved the Senate for the Republicans. So, as we go into 2017, and we look at all of our priorities, all the issues we've worked on for many years now, I do believe that we're probably in a much better position than we have been."
Moving forward with a Congress and administration that he hopes will be more cooperative, Woodall says some
major issues
like the Waters of the US rule, are expected to be taken off the table very easily. However, some challenges remain. For NCBA, Woodall says getting the Trans Pacific Partnership passed, is priority number one. He says although Trump has expressed little support for TPP, Congress could still make it happen and should, insisting though that it will take some "intestinal fortitude" on Congress' part to do so.
Listen to this edition of the Beef Buzz featuring my visit with Colin Woodall of NCBA, by
clicking here
.
Sponsor Spotlight

For nearly a century, Stillwater Milling has been providing ranchers with the highest quality feeds made from the highest quality ingredients. Their full line of A&M Feeds can be delivered to your farm, found at their agri-center stores in Stillwater, Davis, Claremore and Perry or at more than 100 dealers in Oklahoma, Arkansas, Kansas and Texas. We appreciate Stillwater Milling's long time support of the Radio Oklahoma Ag Network and we encourage you to click here to learn more
about their products and services.
As farmers across the country harvest more corn than ever before this year, paving the way for a future of
opportunity
in the ethanol business, our own Associate Farm Director Carson Horn took the chance to speak with
Bob Dinneen
, president and CEO of the Renewable Fuels Association to gain an understanding of the status of the Renewable Fuel Standard and how the Environmental Protection Agency has been involved in its direction.
According to Dinneen, in May of this year, EPA failed to issue a directive to refineries through the Renewable Fuel Standard, requiring 15 billion gallons of ethanol be used in the mixing of gasoline for 2017, and intends to let production
slide
to only 14.8 billion gallons. It may not sound like much, but Dinneen says it is cause for
major concern
.
"Two hundred million gallons is two ethanol plants, it's a couple hundred jobs, but it's also a great deal in terms of farm income, but more importantly than that - it sends a signal to the marketplace that the EPA and the administration is not really serious about this program," Dinneen said. "It says to the investors across the country, 'we're not going to have a growing market for renewable fuels - we don't want to invest in new technologies.'"
Dinneen asserts that there is no valid reasoning for this decision. He contends that EPA is working off a narrative that there is not enough gasoline demand and that there is not enough infrastructure to support that much blending of ethanol. This, Dinneen says, "is just flat wrong."
"In fact we have indeed been blending at a rate more than 15 billion gallons. We can do this," Dinneen said. "If EPA does not promulgate a final rule at the statutory 15-billion-gallon level - it'll be a final slap in the face to America's farmers as they walk out the door."
Despite Dinneen and the association's efforts to influence the EPA to make a final decision, he says there is only so much that can be done. However, he seems to want to give the agency the benefit of the doubt.
"I think that they will; I hope that they will. I don't think they are so callous that at the time as farmers are reaping the single largest corn crop in history, when
gasoline prices
are extraordinarily low and gasoline demand is rising, that they would say no," Dinneen said.
Listen to Carson's entire conversation with Bob Dinneen regarding the EPA's enforcement of RFS, plus his thoughts on working with the Trump administration, by
clicking here.
Want to Have the Latest Energy News Delivered to Your Inbox Daily?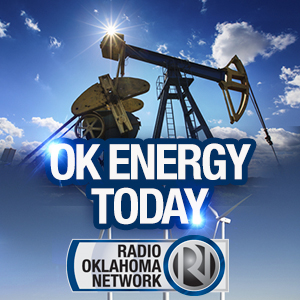 Award winning broadcast journalist Jerry Bohnen has spent years learning and understanding how to cover the energy business here in the southern plains- Click here to subscribe to his daily update of top Energy News.
The statewide population of quail for the 2015-2016 season was the highest it had been in a decade, and it just got better.
The
Oklahoma Department
of Wildlife Conservation conducted its annual roadside surveys in August and October, revealing the state's quail population has increased for the fourth consecutive breeding season.
The population is up nearly 40 percent from last year and almost 45 percent over the historical average.
"The amount of quail in the state is a good sign for hunters looking to hit the fields this weekend," said
Dwayne Elmore
, Oklahoma State University Cooperative Extension wildlife specialist. "It's good to see the quail make such a strong comeback after struggling through the drought several years ago."
The 2016-2017 Oklahoma
quail hunting
season opens Nov. 12 and runs through Feb. 15, 2017.
"While the numbers are way up for the western half of the state, hunters throughout Oklahoma should experience more favorable success than in years past assuming there is adequate habitat," Elmore said.
Click here
to get the full story on the quail comeback in Oklahoma.
The Washington DC based Politico is saying in one of many articles that are breaking down the
Donald Trump
surprise victory over
Hillary Clinton
that rural voters helped make the difference.
The Politico article says
"Hillary lost rural America 3 to 1," said one Democratic insider, granted anonymity to speak candidly about the campaign."If she had lost rural America 2 to 1, it would have broken differently."
After years of declining electoral power, driven by hollowed-out towns, economic hardship and a sustained exodus, rural voters turned out in a big way this presidential cycle - and they voted overwhelmingly for Donald Trump, fueling the real estate mogul's upset victory. The billionaire New Yorker never issued any rural policy plans, but he galvanized long-simmering anger by railing against trade deals, the Environmental Protection Agency and the "war on American farmers."


The story adds that the Trump team saw early signs of a Trump surge in rural America- but that it exceeded their expectations by a lot.
It appears that the Trump victory in several battleground states can be credited to rural voters-
In Michigan, Trump appears to have won rural and small towns 57 percent to 38 percent, exit polls analyzed by NBC show, faring much better than Mitt Romney in 2012, who won the same group 53-46. In Pennsylvania, Trump blew Clinton out of the water among rural and small-town voters, 71-26 percent, according to exit polls. In 2012, Romney pulled 59 percent. In Wisconsin, Trump won the demographic 63-34 percent.



Click or tap here
to read the full article- Revenge of the Rural Voter- to gain an understanding of how rural voters outside of reliable RED states(like Oklahoma) were in agreement with rural voters across our state.
Tulsa Farm Show Needs Horses for Craig Cameron Sessions
The 2016 edition of the Tulsa Farm Show will be here before you know it- and once again, we are asking your help in nominating a horse you have that could benefit having some a training session or two with Craig Cameron during his twice daily gentle Horse Handling Seminars.

Drop me an email by clicking here and give me your contact info- name, location and a cell phone number (or home number) as well as a few words about what sort of horse you want to nominate.

I will pass those along to our Tulsa Farm Show friends- and they will be back with you later this week.

Those Tulsa Farm Show Dates are December 8-10- click here for the Farm Show website to learn more about this year's event.
Our thanks to
Midwest Farms Shows
,
P & K Equipment
,
American Farmers & Ranchers
, Livestock Exchange at the Oklahoma National Stockyards, Stillwater Milling Company, Oklahoma AgCredit, Oklahoma Farm Bureau, the Oklahoma Cattlemens Association and
KIS Futures
for t
heir support of our daily Farm News Update. For your convenience, we have our sponsors' websites linked here- just click on their name to jump to their website- check their sites out and let these folks know you appreciate the support of this daily email, as their sponsorship helps us keep this arriving in your inbox on a regular basis- at NO Charge!
We also invite you to check out our website at the link below to check out an archive of these daily emails, audio reports and top farm news story links from around the globe.
God Bless! You can reach us at the following:
phone: 405-473-6144