Support Our Sponsors!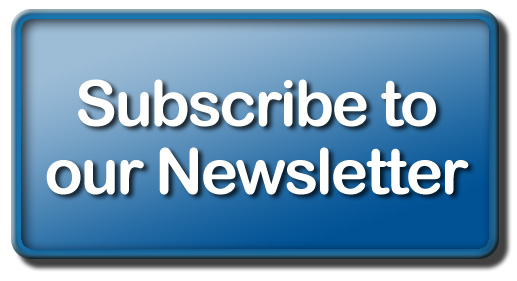 We invite you to listen to us on great radio stations across the region on the Radio Oklahoma Network weekdays- if you missed this morning's Farm News - or you are in an area where you can't hear it- click here for this morning's Farm news
from Ron Hays on RON.
Let's Check the Markets!
mornings with cash and futures reviewed- includes where the Cash Cattle market stands, the latest Feeder Cattle Markets Etc.
Each afternoon we are posting a recap of that day's markets as analyzed by
Justin Lewis of KIS futures
-
click or tap here
for the report posted yesterday afternoon around 3:30 PM.
Okla Cash Grain:
Futures Wrap:
Feeder Cattle Recap:
Slaughter Cattle Recap:
TCFA Feedlot Recap:
Our Oklahoma Farm Report Team!!!!
Ron Hays, Senior Farm Director and Editor
Carson Horn, Associate Farm Director and Editor
Pam Arterburn, Calendar and Template Manager
Dave Lanning, Markets and Production
Macey Mueller, E-mail and Web Writer
Oklahoma's Latest Farm and Ranch News




Your Update from Ron Hays of RON
Wednesday, November 23, 2016
Howdy Neighbors!
Here is your daily Oklahoma farm and ranch news update.

Featured Story:
Happy Thanksgiving! Thursday is a Market Holiday and Friday is a Half Day of Trade
This will be our last email of the week- as we take a pause for the Thanksgiving holiday weekend- further down in today's email- we reflect about what Thanksgiving means and offer a few thoughts about the things in life that really matter- however, here we wanted to remind you that the United States really pauses- as a country- to count our blessings on Thursday.
Here's a look at the market schedule for today through Friday from a market perspective:
You should be able to increase the size of the picture above on your smartphone or on your computer screen to be able to see the details of the markets- hint- everything is closed on Thursday.
If you listen to us on great radio stations across the region- we will be off on Thursday- but will return with our normal lineup of programming on Friday, even as the markets are on a half day schedule.
Most auction barns are off today through the rest of this week- call before you load any critters to go to town- it's mostly a normal week of trading as of next Monday.
It is that time of year when we have two or three weeks of trade between Thanksgiving and the week before Christmas- there is normally at least two weeks of no trade for most of our livestock auction markets at the end of the year- again- check those end of the year schedules- especially if you need to sell a few animals for tax purposes.
We will return with our next email of farm and ranch news bright and early next Monday- November 28th.
The presenting sponsor of our daily email is the Oklahoma Farm Bureau - a grassroots organization that has for its Mission Statement- Improving the Lives of Rural Oklahomans." Farm Bureau, as the state's largest general farm organization, is active at the State Capitol fighting for the best interests of its members and working with other groups to make certain that the interests of rural Oklahoma are protected. Click here
for their website to learn more about the organization and how it can benefit you to be a part of Farm Bureau.
The USDA's Natural Resources Conservation Service (NRCS) is investing about $8.1 million in the
Ogallala Aquifer Initiative
(OAI) in 2017 to help farmers and ranchers conserve billions of gallons of water annually while strengthening agricultural operations. The eight-state Ogallala Aquifer has suffered in recent years from increased periods of drought and declining water resources, and experienced a long term decline in groundwater levels, especially in southern parts of the aquifer.
NRCS supports targeted, local efforts to conserve the quality and quantity of water through the OAI. These projects use
Environmental Quality Incentives Program
(EQIP) funding for practices including building soil health by using cover crops and no-till-which allow the soil to hold water longer and buffer roots from higher temperatures; improving the efficiency of irrigation systems; and implementing prescribed grazing to relieve pressure on stressed vegetation.
"In 2016, over $1.5 million in Ogallala Aquifer Initiative funds were allocated to projects in Cimarron and Texas Counties," said
Gary O'Neill
, NRCS State Conservationist for Oklahoma. "The Initiative helps landowners build resilience in their farms and ranches and better manage water use in this thirsty region."
NRCS offers conservation planning assistance to farmers and ranchers throughout the Ogallala to help them develop and implement conservation plans, practices and activities to reduce water use and manage water more efficiently while maintaining profitable operations. NRCS also offers financial assistance through several Farm Bill conservation programs to help farmers and ranchers implement new conservation practices and activities.
Click here to continue reading about NRCS funding for Ogallala Aquifer conservation.
The Cattlemen's Beef Board has made it a goal to help consumers reduce food waste. With Thanksgiving upon us and Christmas just around the corner, many of us will be overwhelmed with leftovers that will hopefully be eaten, not just eventually thrown away. To help you make the most of your meals, RON's Associate Farm Director
Carson Horn
recently visited with the Beef Board's Secretary-Treasurer and Nebraska cattle feeder
Joan Ruskamp
, who shared some of her tips for stretching those leftovers and reducing your waste.
"We're encouraging consumers to get involved in eliminating whatever food waste we can by managing what they're buying and what they're using and showing how to reuse leftovers in creative ways," Ruskamp said.
Americans waste 40 percent of their food, says Ruskamp, and equates that figure to approximately $2,500 in lost income for the average family. She points out, too, that it is not just the food that is wasted, but the resources that went into producing the food as well.
Ruskamp offers several tips to cut down on your family's waste. For example, when buying groceries, think about what foods are perishable. Be sure to put those where you can see them in your refrigerator and pantry and won't forget them; front of shelf - front of mind. To keep track of things, she recommends taking an inventory of your food in the house regularly, or plan your meals for the week, so you only buy what you need and everything is ensured to be used before they go bad. Storing things properly, especially in the freezer can significantly stretch the lifespan of food as well. Finally, she encourages consumers to find creative ways of repurposing leftovers into new meals.
For recipe ideas designed to do just that and help you plan ahead, Ruskamp strongly advises visiting
Beefitswhatsfordinner.com
.
Listen to Ruskamp discuss more tips and ideas to reduce food waste and how to get the family involved in the process.
Yesterday, OSU Extension Livestock Market Economist
Dr. Derrell Peel
, gave his analysis of USDA's November Cattle on Feed report. Today, he incorporates his interpretation of the November report with the last few reports from this year, and from that trendline formulates for producers his outlook for the near future as we move into the new year.
"As an overall market level, you can make the argument probably that on a year-to-year basis, we're still looking at an overall decrease in prices in 2017," Peel surmises. "That said, given where we dropped to here recently in 2016, going into 2017, I see this as more of a sideways kind of a market."
At its current level, Dr. Peel believes the market is still fairly supportable. Accounting for seasonality in his prediction, he proposes fed cattle prices will most likely finish out the year in a range near $105 give or take, perhaps a little stronger even. If so, he says this means prices could potentially peak up to $110-115 or higher during the spring.
All things considered, it has been a very unusual year for the feeder cattle market. Nonetheless, Dr. Peel says he still sees some buying opportunities for producers to take advantage of in middle to heavier weight cattle.
"I would just encourage producers to take a look at maybe some other weights," Peel said. "Look a little heavier then you might normally buy and see if that pencils out to perhaps be a little better opportunity for you."
Listen to Dr. Peel discuss his outlook on the cattle markets based on recent USDA reports during the latest Beef Buzz.
Sponsor Spotlight

KIS FUTURES
specializes in Futures and Options for Institutions, Commercials, Hedgers, and Individual Traders and executes trades for its clients in the following markets: Livestock, Grains, Energy, Metals, Softs, Financials, Currencies, and Stock Index Futures. For more information, please give them a call Toll Free at (800) 256-2555. Click here for their website
to learn more.


And- their iPhone App, which provides all electronic futures quotes is available at the App Store- click here
for the KIS Futures App for your iPhone.
Darrel Good Reviews the Grain and Oilseed Markets - Will U.S. Corn and Soybean Surpluses Be Reduced Next Year?
The following commentary on the status of US corn and soybean crops is authored by Dr. Darrel Good of the Department of Agricultural and Consumer Economics at the University of Illinois.
"The USDA's November WASDE report projected that U.S. stocks of corn will grow from 1.738 billion bushels at the beginning of the current marketing year to 2.403 billion bushels at the end of the marketing year. Soybean stocks are expected to grow from 197 million bushels to 480 million bushels.
"Large increases in stocks are expected even though corn consumption during the current marketing year is expected to exceed that of last year by 948 million bushels (6.9 percent) and soybean consumption is expected to increase by 165 million bushels (4.2 percent). Increased corn consumption is projected in both the feed and residual and export categories. A majority of the expected increase in soybean consumption is in the export category. The expected increase in stocks reflects the extremely large crops produced this year.
"The large crops and resulting low prices are creating increased financial stress for corn and soybean producers and a lot of interest in how long surpluses and low prices might persist. For now, much of the focus is on the potential size of the 2017 South American crops and the implications for demand for U.S. crops. Increasingly, the focus will shift to 2017 production prospects in the U.S. The over-riding question is whether surpluses and low prices will persist for another year. It is a bit early to speculate on supply and consumption prospects for the 2017-18 marketing year, but some scenarios can be considered.
Click here to continue reading Dr. Good's commentary concerning the future of US corn and soybean surpluses.
Want to Have the Latest Energy News Delivered to Your Inbox Daily?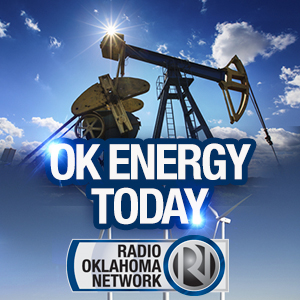 Award winning broadcast journalist Jerry Bohnen has spent years learning and understanding how to cover the energy business here in the southern plains- Click here to subscribe to his daily update of top Energy News.
On Monday, a California federal court ruled in favor of the U.S. Environmental Protection Agency (EPA) and an industry coalition including CropLife America, the American Seed Trade Association, the Agricultural Retailers Association, the National Cotton Council of America, the American Soybean Association, the National Association of Wheat Growers and the National Corn Growers Association (Intervenors) in
Anderson v. EPA
, a lawsuit brought against EPA by a number of plaintiffs. Plaintiffs had asked the court to order EPA to regulate seeds treated with pesticides as if the seeds were the pesticides themselves, the result of which would be to unnecessarily duplicate EPA's science-based regulatory review of the active ingredients used in treatment products. The Court ruled in favor of EPA and the Intervenors and against Plaintiffs on each of the Plaintiffs' claims.
The Court found that the 2013 Bee Guidance document on which Plaintiffs had relied was neither an "agency action" nor "final" under the Administrative Procedure Act, and that Plaintiffs claims were not reviewable by a Court. The Court also denied Plaintiffs' request to seek additional documents and information from EPA to support their claims.
"CLA applauds the court for reinforcing the importance of decisions built on the foundation of established science-based reviews of crop protection products," said
Jay Vroom
, president and CEO of CLA. "Our members depend on the consistency of the regulatory process to ensure they are able to get new and more advanced products to market, while ensuring these products have been thoroughly tested for environmental and human health safety," Vroom added.
This decision protects the ability of growers to continue using seed treatment technology that is vital to American agriculture, permits EPA to retain its current regulatory approach for treated seeds, and allows EPA and the agricultural value chain to continue their important work on pollinator health issues. CLA is an active member of a number of coalitions addressing the issue of pollinator health through research and innovation. We believe that an engaged partnership between farmers and beekeepers is an integral piece to long term pollinator health.
As the late comedian Rodney Dangerfield might say, "Turkeys don't get no respect..." Americans consume nearly 100 million turkeys each year on three major holidays. Some would contend that the rest of the year, the noble bird is seemingly consigned to oblivion- but there's also lots of consuming of turkey these days the other 362 days of the year- my granddaughter's sandwich of choice yesterday when we stopped at Subway- Turkey Breast.
With that being said- here are a few facts about the bird Americans identify most with Thanksgiving:
The five most popular ways to serve leftover turkey is as a sandwich, stew, chili or soup, casseroles or as a burger.
If you elect to go traditional- May your bird be a dandy here in a 2016!
Thinking Thankfulness Today and Tomorrow...and Eternally


Thanksgiving in the Hays Household has been a time of change over the last few years- this year reflecting a growing family as my daughter has moved back to Oklahoma after living for the past fifteen years on Travis Air Force Base in California- that means our two oldest grandkids are now just down the road- they are California girls trying to get acclimated to Oklahoma- and Jan and I are having to up our game a bit to include multiple trips to their schools in Piedmont- trying to keep up with a nine year old and a just turned teenager.

We have also had the next to youngest spend several nights with us for the first time as his parents celebrate their tenth anniversary traveling overseas for a couple of weeks- it's hard work keeping up with a 2 1/2 year old- but fun. We enjoy all seven of these next generation kiddos- and are truly thankful to have a chance to be a part of their lives!

Thanksgiving will always be a little bittersweet for me as my Mom went home to be with Jesus four years ago on Thanksgiving- it's an annual reminder of the love she had for me, my dad and for her Lord. It's also a reminder that if you have a relationship with the Lord my Mom knew so well- there is an eternal home waiting for you and for me. I'm grateful for that reminder, even though, like many of you- I miss my Mom and my Dad and the others in my family (and precious friends) that have passed from this life.

Thanksgiving is also a time here in 2016 of gaining some perspective for us involved in Oklahoma Agriculture- as we process the lessons learned from the Right to Farm debate of the last year. I like the approach that Oklahoma Farm Bureau President Tom Buchanan took at their annual meeting in bearing his soul as he gave his President's Address on stage- he acknowledged there were a lot of half truths told about the proposal- but he really spent most of his time offering praise and encouragement to his members that stepped up, engaged in the process and were effective as they reached out on social media and in person in explaining what modern production agriculture is all about.

I would hope each person reading this far down in today's email will take a moment- and thank God for the safe, abundant, affordable and delicious food supply that we can enjoy- all a result of the our incredible farmers and ranchers- many that I consider dear friends.

Thank for your support of what we do here in talking and writing about the business of farming and ranching- you bless me in ways you can never know.

No email tomorrow or Friday- we will see you again Monday November 28th.




Whether you are a support of the President Elect or not- I ran across an article yesterday that was truly a fascinating read on Donald Trump's Son-in-Law.

Forbes has posted an in depth look at Jared Kushner- who is married to Ivanka Trump. The writer's premise is that Jared is one of the real keys to why Donald Trump is your President Elect.

He was the lynchpin in the social media strategy that allowed the Trump campaign to stay focused on the right voters in the right states- spending half as many ad dollars as Hilary Clinton and winning the Presidency.

How Jared did it- and what role he may play in advising his father in law makes this article well worth your time.

I came away from the article pondering how the principles Kushner used in the campaign might be used in reaching listeners and viewers and readers better- both for the Oklahoma Farm Report but also for other things I am responsible for- like some of the ministries in my church.

It's not short- but it is really enlightening- click or tap here and get reading on your HOMEWORK assignment to be done between now and when we next land in your inbox!!!





God Bless! You can reach us at the following:
phone: 405-473-6144