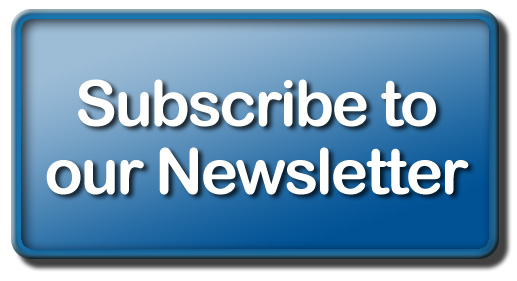 We invite you to listen to us on great radio stations across the region on the Radio Oklahoma Network weekdays- if you missed this morning's Farm News - or you are in an area where you can't hear it- click here for this morning's Farm news
from Carson Horn on RON.
Let's Check the Markets!
OKC West is our Market Links Sponsor- they sell cattle three days a week- Cows on Mondays, Stockers on Tuesday
and Feeders on Wednesday- Call 405-262-8800 to learn more.
FedCattleExchange.com has 494 head of cattle on their showlist for the Wednesday, January 24th

sale of finished
Steady to Lower on Yearlings- Higher Undertone for Calves in the Monday
Oklahoma National Stockyards
Mid Session Report-
Click or Tap Here
for the numbers.
Joplin Regiona
l Reports Higher Calf and Yearling Prices in their first significant sale of the new year(last week was storm impacted)-
Click Here
for the Report.
mornings with cash and futures reviewed- includes where the Cash Cattle market stands, the latest Feeder Cattle Markets Etc.
Each afternoon we are posting a recap of that day's markets as analyzed by
Justin Lewis of KIS futures
-
click or tap here
for the report posted yesterday afternoon around 3:30 PM.
Okla Cash Grain:
Futures Wrap:
Feeder Cattle Recap:
Slaughter Cattle Recap:
TCFA Feedlot Recap:
Our Oklahoma Farm Report Team!!!!
Ron Hays, Senior Farm Director and Editor

Carson Horn, Associate Farm Director and Editor

Pam Arterburn, Calendar and Template Manager
Dave Lanning, Markets and Production
Oklahoma's Latest Farm and Ranch News




Your Update from Ron Hays of RON
Tuesday, January 23, 2018
Howdy Neighbors!
Here is your daily Oklahoma farm and ranch news update.

Featured Story:
I had the chance to sit down with the Oklahoma director of the Wind Coalition Mark Yates, yesterday at our new offices at the Oklahoma City National Stockyards on Monday. You've probably kept up with the ongoing discussions about how to go about fixing our state's budget issues. You may have also heard about a plan recently announced and developed by a group of civic and business leaders calling themselves, Step Up Oklahoma. This plan included participation by the wind industry. However, it wasn't until Yates pointed out that the wind industry hadn't been involved in this discussion that he was able to open up a dialogue about how those in the wind industry could contribute on more equitable terms. From that discussion, Wind leaders developed and proposed last week for consideration, two options in which the industry could contribute to state coffers and generate revenue, and at the same time avoid double taxation.
"If you look at the two proposals, one says, 'Treat us like oil and gas... let's quit the fighting...let's create parity," Yates said. "The other looks at the nameplate capacity tax, which would provide over $50 million annual revenue in the state and be a much more stable source of revenue as opposed to a generation tax."
However, these options would offset the current ad valorem taxes the wind industry is paying into the 23 counties in which it conducts business. Yates says, to avoid double taxation, there would have to be some relief to ad valorem taxes in the wind industry's tax structure. This would deprive these affected rural communities of about $9 million each on average.
"As an industry, we would prefer things to stay the way they are and pay ad valorem," Yates remarked. "It's where we do business and it keeps those dollars local. But, at the end of the day, political pressures of groups wanting to push wind into a corner... that's where these conversations have ebbed and flowed."
Learn more about Yates and his position on this issue, and review an outline of his proposed tax options for the wind industry, by
clicking over to our website.
Oklahoma AgCredit supports rural Oklahomans with reliable, consistent credit. Part of the 100 year old Farm Credit System, Oklahoma AgCredit offers variable and fixed interest rates to help you manage your budget.
Talk to a local team who understands agriculture. Talk to Oklahoma AgCredit. Financing rural Oklahoma. Equal housing lender.
The U.S. Supreme Court Monday ruled that federal district courts, not the federal court of appeals, have jurisdiction to review the 2015 Waters of the U.S. rule. The decision, according to the American Farm Bureau Federation, "brings greater clarity" to an issue that has "bogged down" the litigation for years.
AFBF general counsel Ellen Steen says the decision is positive, but also provides uncertainty.
"The U.S. Supreme Court ruled correctly today that federal district courts-not federal courts of appeals-have jurisdiction to review the 2015 Waters of the U.S. rule," she said. "That is a positive result, but it also creates uncertainty and confusion in the short term, because the Sixth Circuit must soon lift its nationwide stay of the 2015 rule."
Richard Thorpe
, president of the Texas and Southwestern Cattle Raisers Association issued a
statement
as well, applauding the Supreme Court's decision.
"This decision not only maintains the integrity of our judicial system, but ensures that challenges will first be weighed by courts closer to the people and communities they effect," he said. "The so-called WOTUS rule has already been withdrawn by the EPA, but the ruling sets a sound precedent for future challenges to over-reaching federal rules."
The Environmental Protection Agency of the Trump Administration is reworking the rule but has not yet finalized the proposal to delay the 2015 WOTUS rule.
Nearly all sides of the WOTUS rule declared the ruling a win, including environmental groups, as all sides argued that the rule did not fall within categories that the Clean Water Act stipulates belong in appeals courts. However, the Trump Administration had argued that the challenges were legally within the purview of appeals courts because the rule touched on the EPA's permitting authority.

The U.S. Department of Agriculture Farm Service Agency announced yesterday another year of high activity in its farm loan programs. Farm families across the country accessed nearly $6 billion in new credit, either directly or guaranteed through commercial lenders in 2017. At year end, FSA reported it was assisting more than 120,000 family farmers with loans totaling just over $25 billion.
"FSA loan funds have been in high demand the last few years," said Dr. Robert Johansson, Acting Deputy Under Secretary for the Farm Production and Conservation mission area. "We provide opportunities to qualified small, beginning and underserved farmers who are unable to obtain commercial credit, to help them get started, gain access to land and grow their operations. Family farmers across America also come to us for credit when they face challenges to stay in business. We're proud to support rural prosperity by providing credit to those who need it most."
FSA provides a variety of loan assistance, including direct and guaranteed farm ownership loans, operating loans and even direct Microloans up to $50,000 and EZ Guarantees up to $100,000 with streamlined application processes.
More than 25,000 direct and guaranteed FSA loans went to beginning or underserved farmers and ranchers. Over 4,200 beginning farmers received direct farm ownership loans from FSA to make their first land purchase. And of the approximately 6,500 Microloans made in the last fiscal year, 4,900 went to beginning farmers, 1,000 went to women and 400 to veterans.
For additional information about the FSA farm loans available to young and beginning farmers and ranchers, click here to read to read more.

Anti-animal agriculture activism is alive and well here in 2018. Activist groups continue to pursue an agenda absent that of meat production and appear to be as reliant as ever on many of the same tactics which they have demonstrated in years past. We caught up
Hannah Thompson-Weeman
of the Animal Agriculture Alliance to find out what strategies her organization has been monitoring so far in the new year.
"We really need to always recognize the bar is continuing to raise on what their groups are willing to do in terms of aggressiveness; in terms of breaking the law, crossing lines, endangering animal health, human health and safety and really just kind of no holds bar," Thompson-Weeman said. "These groups are willing to go very, very far in their endeavor to decrease consumer trust in our industry. I think that is something we're going to continue to see. We in animal agriculture need to be increasingly vigilant of what's going on in our farms and in our plants."
According to the Animal Agriculture Alliance, activist groups like the Humane Society of the United States and PETA are advocating for programs such as Meatless Mondays and base their arguments on moral or religious grounds. Thompson-Weeman says that Meatless Mondays was an initiative with roots beginning in the early war effort when Americans came together to ration meat supplies to make sure troops overseas had much needed protein to consume. Today, she says there is no foundation for such a program. Furthermore, she says activist groups are now bringing people on staff with the sole purpose of reaching out to faith and community leaders to promote a disingenuous stance that meat consumption is immoral.
"Animals and religion is a trend we have been seeing, really over the past decade," she said. "Their whole goal is to try to make people feel guilty and feel like it's against their religion or against the Bible to eat meat."
Listen to Thompson-Weeman and I discuss some of the preferred tactics being used by animal agriculture activists right now, on yesterday's Beef Buzz -
click here
.
Sponsor Spotlight

If you have got questions about your beef checkoff- the Oklahoma Beef Council has lots of resources on
their website
that can provide answers!
AND-
click here
for the home page of the Oklahoma Beef Council website- there's tons of resources you can discover- including great recipes to try out with your family.
Oklahoma's Beef Producers want to remind you- above all else- BEEF, It's Whats for Dinner!
Allendale, Inc. shared its estimates for the upcoming Cattle on Feed and Cold Storage reports, due out this Friday from the USDA.
The company's estimate says it expects December Placements to decrease by 3.9% under last year at 1.715 million head, which is worth noting as it stops the 10.2% to 13.9% year over year increases in the three previous months. Profitability concerns have been recognized.
Allendale anticipates Marketings in December to drop by 1.5% under last year for a total of 1.750 million. This would be the second largest December in six years.
The estimate by Allendale also projects total Cattle on Feed as of January 1 will be 7.6% over last year at 11.415 million. This is the largest January 1 total in six years.
In addition, Allendale projects beef stocks, at 503 million lbs., over the five-year average of 486 - an increase of 16 million lbs. from the previous month.
Click here to take a look at Allendale's full statement ahead of the Friday report, with complete details on the company's estimates.

Want to Have the Latest Energy News Delivered to Your Inbox Daily?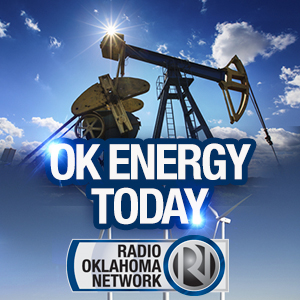 Award winning broadcast journalist Jerry Bohnen has spent years learning and understanding how to cover the energy business here in the southern plains- Click here to subscribe to his daily update of top Energy News.
Just days after the state of Arkansas has put into place a ban on the use of Dicamba for much of the 2018 growing season- the state of Oklahoma is looking at how to best handle the herbicide in the upcoming growing season. Arkansas was ground zero this past year in the severity of Dicamba related damage in mostly soybean fields that had non tolerant plants growing near fields that were treated with the chemical.
With that in mind- the Oklahoma State Board of Agriculture will hold a listening session on dicamba chemistry THIS AFTERNOON- January 23rd, 1 PM, at the Agriculture Department Building at 2800 N Lincoln Blvd. in Oklahoma City. The Board will listen to public comment from the floor, and then consider adoption, revision, rejection or tabling of the following statement:
"The State Board of Agriculture supports continued advancement of science and technology to improve crop production results. New dicamba chemistries and seed genetics show promise to improve yield while allowing farmers to be more efficient.
"Last year, Oklahoma reported 33 soybean complaints and 11 cotton complaints. These are not unusually high numbers based on our history of complaints. It is also probably true that there were some incidents of unintended crop damage that were not reported. In order to continue to have these new products available to us, it is critical that we take great care to correctly apply these formulations according to the approved label."
Click or tap here
to read the rest of the proposed statement from ODAFF- and their proposal to not ban the use of new Dicamba chemistry in the state.
Oklahoma Hog Hunter Urges Respect for Landowners
Our thanks to
Midwest Farms Shows
,
P & K Equipment
,
American Farmers & Ranchers
,
Oklahoma Beef Council
,
Livestock Exchange at the Oklahoma National Stockyards
,
Oklahoma Farm Bureau
,
Stillwater Milling Company
,
National Livestock Credit Corporation
,
Oklahoma AgCredit
,
the Oklahoma Cattlemens Association,
and
KIS Futures
for t
heir support of our daily Farm News Update. For your convenience, we have our sponsors' websites linked here- just click on their name to jump to their website- check their sites out and let these folks know you appreciate the support of this daily email, as their sponsorship helps us keep this arriving in your inbox on a regular basis- at NO Charge!
We invite you to check out our website at the link below too that includes an archive of these daily emails, audio reports and top farm news story links from around the globe.
God Bless! You can reach us at the following:
phone: 405-473-6144