Support Our Sponsors!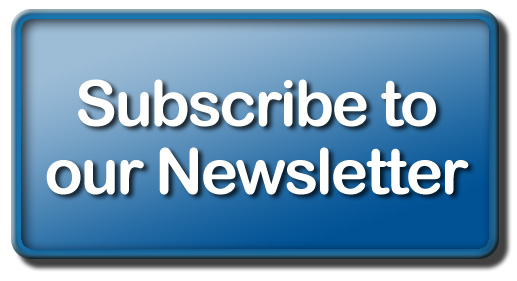 We invite you to listen to us on great radio stations across the region on the Radio Oklahoma Network weekdays- if you missed this morning's Farm News - or you are in an area where you can't hear it- click here for this morning's Farm news
from Ron Hays on RON.
Let's Check the Markets!
OKC West is our Market Links Sponsor- they sell cattle three days a week- Cows on Mondays, Stockers on Tuesday
and Feeders on Wednesday- Call 405-262-8800 to learn more.
OKC West Saw Steer Calves trade $3 to $6 higher on Tuesday- click or tap here for the USDA report.
mornings with cash and futures reviewed- includes where the Cash Cattle market stands, the latest Feeder Cattle Markets Etc.
Each afternoon we are posting a recap of that day's markets as analyzed by
Justin Lewis of KIS futures
-
click here
for the report posted yesterday afternoon around 3:30 PM.
Okla Cash Grain:
Futures Wrap:
Feeder Cattle Recap:
Slaughter Cattle Recap:
TCFA Feedlot Recap:
Our Oklahoma Farm Report Team!!!!
Ron Hays, Senior Farm Director and Editor
Carson Horn, Associate Farm Director and Editor
Pam Arterburn, Calendar and Template Manager
Dave Lanning, Markets and Production
Oklahoma's Latest Farm and Ranch News


Your Update from Ron Hays of RON
Wednesday, January 31, 2018
Howdy Neighbors!
Here is your daily Oklahoma farm and ranch news update.

-- President Trump's State of the Union Talks Several Ag Hot Button Issues- Ag React Mixed
-- Cattle Inventory Report Out at 2 PM today- Don Close and Derrell Peel Weigh In
Featured Story:
Full and Complete 2012 Farm Bill Via the Super Committee Route is Possible- So Says House Ag Committee Chair Frank Lucas
It's great to have the Livestock Exchange at the Oklahoma National Stockyards as a sponsor for our daily email. The eight Commission firms at the Stockyards make up the exchange- and they are committed to work hard to get you top dollar when you consign your cattle with them. They will present your cattle to the buyers gathered each Monday or Tuesday at one of the largest stocker and feeder cattle auctions in the world.
Click here
for a complete list of the Commission firms that make up the Livestock Exchange at the Oklahoma National Stockyards- still the best place to sell your cattle- and at the heart of Stockyards City, where you can go around the corner enjoy a great steak and shop for the very best in western wear.
We usually post the Beef Buzz from the day before on our email- but today- we wanted to link you to both yesterday's Beef Buzz with OSU's Dr. Derrell Peel and today's Beef Buzz with Don Close of Rabo AgriFinance.
Both offer a preview of this afternoon's Cattle Inventory Report- and both agree that it is likely to show at least modest growth in the size of the US Beef Cow Herd as of January first.
Dr. Peel's comments come from my visit with him last Friday after the latest Cattle on Feed Report while Don Close sat down and talked with me yesterday afternoon here in Phoenix at the 2018 Cattle Industry Convention.
Click or tap here
to hear Derrell Peel weigh in on the report that will be out at 2 PM central time.
Click or tap here
for the thoughts of Don Close of Rabo AgriFinance on that same subject.
Kent Bacus, NCBA's Director of International Trade and Market Access, has just returned from Montreal where the latest round of talks were held by the US, Canada and Mexico regarding the reworking of the North American Free Trade Agreement. Bacus sat down at the 2018 Cattle Industry Convention in Phoenix and talked about this Ministerial Round of talks on NAFTA with me- you can hear our complete conversation and read more about it by clicking or tapping here.
He told me that "We are in a much better place than where we have been" in regards to progress on negotiating a new and improved NAFTA. Bacus believes that the President is less likely to pull the United States out of NAFTA at this stage of the talks- and he is hopeful that susbtantial work can be done in the next two rounds in February and March.
Click on that link above to read more of his wide ranging comments regarding trade relating back to the US Beef Cattle Industry.
Coverage of the 2018 Cattle Industry Convention and NCBA Trade Show on the Radio Oklahoma Ag Network and the Oklahoma Farm Report is being powered by Farm Data Services, Inc. of Stillwater.
Farm Data Services, Inc. has provided services to agriculture for the past 37 years. You can learn more about what they can do for your farm or ranch by clicking or tapping here.
The 2018 State Convention of the Oklahoma FFA was already going to be a wild and wonderful celebration with the retirement of Executive Secretary
Kent Boggs
this year- but Boggs let FFA supporters know in an email yesterday of yet another reason that this will be a historic Convention for the Blue and Gold in the state.
He writes "
We are excited to confirm that Sonny Perdue, U.S. Secretary of Agriculture, will address the 92
nd
State FFA Convention, Tuesday, May 1, First General Session, 10 a.m., Cox Convention Center Arena. I believe this is the first-ever U.S. cabinet level leader to attend our state convention."
In talking with folks in our state- we are expecting that the Secretary will be doing some other things while in our state- but the FFA Convention will be cornerstone of his visit to Oklahoma this spring.
Sponsor Spotlight

We are pleased to have American Farmers & Ranchers Mutual Insurance Company as a regular sponsor of our daily update. On both the state and national levels, full-time staff members serve as a "watchdog" for family agriculture producers, mutual insurance company members and life company members.


Click here to go to their AFR website
to learn more about their efforts to serve rural America!
U.S. Agriculture Secretary Sonny Perdue and FDA Commissioner Scott Gottlieb, M.D. announced at the White House on Tuesday a formal agreement aimed at making the oversight of food more efficient and effective by bolstering coordination between the two agencies. The formal agreement outlines efforts to increase interagency collaboration, efficiency and effectiveness on produce safety and biotechnology activities, while providing clarity to manufacturers.
"Today, Commissioner Gottlieb and I signed a formal agreement to promote coordination and the streamlining of capacities and obligations on shared concerns and jurisdiction," said Secretary Perdue. "Congress passed the Food Safety Modernization Act and assigned responsibilities to the USDA and the FDA. The USDA has the knowledge and expertise to support the FDA's work related to farming. We at the USDA have a motto: Do Right, and Feed Everyone. We believe this joint effort will help us move one step closer to that goal."
The FDA and the USDA have worked closely over the years to oversee the nation's food supply. The USDA oversees the safety of most meat, poultry, catfish and certain egg products while the FDA has authority over all other foods such as dairy, seafood, produce and packaged foods. The USDA and the FDA are partnering in many key areas, including the implementation of produce safety measures and biotechnology efforts.
Want to Have the Latest Energy News Delivered to Your Inbox Daily?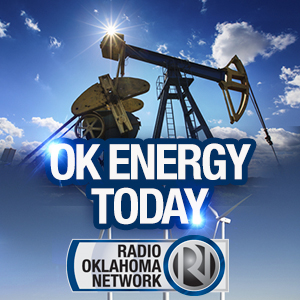 Award winning broadcast journalist Jerry Bohnen has spent years learning and understanding how to cover the energy business here in the southern plains- Click here to subscribe to his daily update of top Energy News.
The Biotechnology Innovation Organization (BIO) is applauding a new agreement announced by the U.S. Department of Agriculture (USDA) and the Food and Drug Administration (FDA) to enhance coordination between the two agencies on program areas such as biotechnology.
Specifically, the agreement references the recently released Agricultural and Rural Prosperity Task Force's Report and says "USDA and FDA are committed to modernizing the Coordinated Framework for the Regulation of Biotechnology and the U.S. agricultural biotechnology regulatory system to develop efficient, science-based regulatory practices for products of biotechnology by working in partnership with other federal agencies on the corresponding National Strategy for Modernizing the Regulatory Systems for Biotechnology Products."
Click or tap here
to read more of their statement backing the efforts of USDA and FDA to work more closely together.
In Phoenix- Producers to Weight Successes and Challenges After First Year of Trump as President
One other interview that we wanted to share with you this morning- as we got to the airport in Oklahoma City to head for Phoenix- we caught up with Michael Kelsey of the Oklahoma Cattlemen's Association who was on our flight- we spent a few minutes chatting about what the highlights may be at this year's Cattle Industry Convention.
Kelsey expects lots of evaluation of where the cattle business is after year one of the Trump Presidency- seeing several big wins and a few worries as well.
You can hear our conversation with Michael to get his take on a variety of subject-
click or tap here
to be able to go and listen to our preview of the Cattle Industry Convention 2018.
As we mentioned earlier- we appreciate
Farm Data Services
of Stillwater for sponsoring our coverage of the 2018 Cattle Industry Convention this week.
Our thanks to
Midwest Farms Shows
,
P & K Equipment
,
American Farmers & Ranchers
,
Oklahoma Beef Council
,
Livestock Exchange at the Oklahoma National Stockyards
,
Oklahoma Farm Bureau
,
Stillwater Milling Company
,
National Livestock Credit Corporation
,
Oklahoma AgCredit
,
the Oklahoma Cattlemens Association
and
KIS Futures
for t
heir support of our daily Farm News Update. For your convenience, we have our sponsors' websites linked here- just click on their name to jump to their website- check their sites out and let these folks know you appreciate the support of this daily email, as their sponsorship helps us keep this arriving in your inbox on a regular basis- at NO Charge!
We also appreciate our Market Links Sponsor - OKC West Livestock!
We invite you to check out our website at the link below too that includes an archive of these daily emails, audio reports and top farm news story links from around the globe.
God Bless! You can reach us at the following:
phone: 405-473-6144