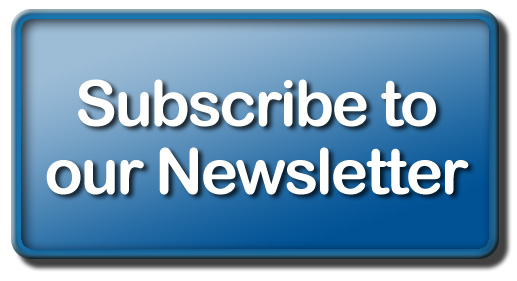 We invite you to listen to us on great radio stations across the region on the Radio Oklahoma Network weekdays- if you missed this morning's Farm News - or you are in an area where you can't hear it- click here for this morning's Farm news
from Ron Hays on RON.
Let's Check the Markets!
OKC West is our Market Links Sponsor- they sell cattle three days a week- Cows on Mondays, Stockers on Tuesday
and Feeders on Wednesday- Call 405-262-8800 to learn more.
mornings with cash and futures reviewed- includes where the Cash Cattle market stands, the latest Feeder Cattle Markets Etc.
Each afternoon we are posting a recap of that day's markets as analyzed by
Justin Lewis of KIS futures
-
click or tap here
for the report posted yesterday afternoon around 3:30 PM.
Okla Cash Grain:
Futures Wrap:
Feeder Cattle Recap:
Slaughter Cattle Recap:
TCFA Feedlot Recap:
Our Oklahoma Farm Report Team!!!!
Ron Hays, Senior Farm Director and Editor
Carson Horn, Associate Farm Director and Editor
Pam Arterburn, Calendar and Template Manager
Dave Lanning, Markets and Production
Oklahoma's Latest Farm and Ranch News




Your Update from Ron Hays of RON
Friday, March 23, 2018
Howdy Neighbors!
Here is your daily Oklahoma farm and ranch news update.

Omnibus Spending Bill Passes House and Senate- Ready for President to Sign- Lots of Good Stuff for Ag In There
On Thursday evening- Senator Rand Paul withdrew his objections- clearing the way for the Senate to easily pass the Omnibus Spending bill that funds the government for the rest of the fiscal year.
Senator Pat Roberts
of Kansas- Chairman of the Senate Ag Committee,
offered an overview
of several key
provisions agricultural interests were wanting. "I am
pleased that Congress reached a bipartisan deal to fund the federal government through the end of the fiscal year, We were able to give farmers and ranchers some regulatory relief, as well as ensure funds for wildfire suppression."
On Thursday,
Ag Secretary Sonny Perdue
also released a
statement
in support of the Omnibus proclaiming it the vehicle that will fix ag's many problems.
"The omnibus spending plan released last night contains a number of our priorities at USDA. Fixing the so-called 'grain glitch' 199A problem is simply an issue of fairness. We should not be picking winners and losers through the federal tax code by favoring one side over another. Increased support for broadband Internet access is in line with Administration goals and will be an important boost as we look to improve the economy in rural America. Finally, the omnibus clears away red tape for participants in conservation programs by exempting them from having to obtain SAM and DUNS numbers."


American Soybean Association President John Heisdorffer also applauded measures in the Omnibus bill including those things Sec. Perdue mentioned, but also some provisions specific to the soy industry such as language requiring transparency and scientific justification by the Defense Logistics Agency prior to regulating food ingredients in military rations, including soy products, which ASA has previously advocated for and strongly supports. Click here to read about other provisions ASA is excited for.
The National Grain and Feed Association commended the bipartisan congressional leadership for their inclusiveness as well- especially the inclusion of the fix on Section 199A.
"There is a huge sense of urgency in getting this issue resolved, as producers continue to make marketing decisions, particularly given the welcome rally in corn and soybean prices in recent weeks," said
NGFA President and Chief Executive Officer Randy Gordon
. "Thousands of grain elevators and other agribusinesses, most of them small businesses that provide economic vitality to rural communities, will be making costly decisions on whether to reorganize their business to be able to compete or even whether to remain open for business during coming weeks. NGFA is confident Congress understands the calamity that will result unless the current Section 199A is corrected, and we will be working tirelessly until it is. The inclusion of these provisions in the omnibus bill is a huge step in the right direction to preserve competitive choices for producers when marketing their agricultural products."
Click here to read more of Gordon's comments regarding the Omnibus Spending Bill.
Farm Groups Warn Retaliatory Action by China in Response to Tariffs Could Cost Farmers Their Livelihood
Yesterday, in
a retaliatory move against intellectual property violations,
the White House announced its plans to impose approximately $60 billion in tariffs against more than 100 different types of Chinese goods under Section 301 of the Trade Act of 1974.
The overall value of the tariffs was based on economic estimates of the damage caused by those intellectual property violations. Last year, US Trade Representative Robert Lighthizer was instructed to investigate claims that China steals US intellectual property and forces American companies to transfer their technical know-how to Chinese firms as a condition for doing business in the country. Lighthizer confirmed in testimony before the House Ways and Means Committee on Wednesday that the administration is considering both tariffs and curbs on Chinese investment.
Such discussion has prompted fears within the ag industry that if China were to retaliate with its own tariffs, it could spark a trade war between the two nations. The soy industry especially, has voiced concern that it is a prime target for China's wrath. The American Soybean Association and Farmers for Free Trade, a bipartisan campaign promoting pro-ag trade policy,
have independently called for the reconsideration of these tariffs in question.
ASA President John Heisdorffer
argues that China, being the largest purchaser of US soybeans, consuming nearly a third of US production worth $14 billion annually, could significantly impact the economic security of American soy growers.
"Multiple reports indicate the Chinese have U.S. soybeans squarely in their sights for retaliation, and this decision places soybean farmers across the country in financial danger," Heisdorffer stated. "Farm incomes are down nearly 50 percent from 2013. There is a real struggle in agriculture to keep everything going right now. It's extremely frustrating to have the administration taking aim at our largest trading partner.
"
Brian Kuehl
, executive director of Farmers for Free Trade, released a statement also suggesting that the administration's tariffs put a target on the backs of American farmers, quoting the recent testimony of USTR Robert Lighthizer who said, "farmers get the short end of the stick" when tariffs like these are raised on other countries.
Kuehl suggests soy farmers are in particular danger if China retaliates, but also implies that other ag sectors are at risk as well.
"Given that China is the second largest export market for American farmers and ranchers, the pain from retaliation could be significant," he said. "In fact, state-run Chinese media has already indicated that American soy exports could be targeted. Other reports from China have noted that American pork and sorghum exports may be targeted."
Both organizations have urged the administration to consider the impact these escalating tariff actions will have on farm country. They insist that with the ag economy in decline, farmers and rural communities cannot afford any disruption to exports.
As a premier John Deere dealer, P&K Equipment is your local expert source for John Deere equipment, parts, and service. The P&K network is 22-stores strong (11 in Oklahoma, 2 in Arkansas, 9 in Iowa), including the latest additions at Poteau, OK, and Fort Smith, AR, and has been in operation for more than 30 years. When you put the P&K team to work for you, you'll have a powerhouse of resources and inventory on your side.
And if you check us out on the web at
pkequipment.com
, you'll have it all at your fingertips. New & used equipment (you can even request a quote, schedule service, or get a value for your trade!), current P&K promotions, service scheduling, online parts shopping, finance tools & so much more! Stop by and meet the team at P&K Equipment today- in stores or online. Because around here, John Deere starts with P&K.
Wind Industry Nervous Over State Legislature's Flirtations with Retroactive Cuts to Existing Incentives


Executive Director of the Oklahoma Wind Coalition Mark Yates dropped by our studios yesterday to chat about the current legislative session here in Oklahoma. This time around, Yates says he has been very concerned about some of the proposed legislation he's seen come through as lawmakers scramble to find available dollars to fill holes in the state budget that has yet to be balanced.


Two bills in particular so far that have come out of the House, have proposed caps on existing incentives for the wind industry. He says that wind is the only industry that has phased out its incentive programs, which means this legislation is effectively working retroactively.


Not only does this concern Yates about the financial imposition it puts on existing projects potentially even to the point of bankruptcy, he feels it damages Oklahoma's reputation for good business.




Furthermore, Yates says the potential failure of existing projects might trigger a domino effect in the rural economy where wind investments have been made. To date, the wind industry is active across 26 Oklahoma counties and through its investment in those communities, schools and private lease holders have benefited substantially from the revenue that has spurred development and economic growth in these areas.






Click here

to read more and listen to our complete conversation about what Yates sees happening at the State Capital.
The last several monthly Cattle on Feed reports have shown bigger placement numbers of cattle than a year ago.
Jim Robb
of the Livestock Marketing Information Center tells us
that this theme is likely to continue in the next report expected out this afternoon from the USDA.
"The expectation is for more of the same in terms of placements, but a rather wide range in those estimates and most of the unknowns being in the Southern Plains," Robb said. "Especially because of drought conditions and most of the Southern Plains, especially the western parts, there's a wide range."
In terms of placements, Robb says the LMIC's estimates for this upcoming report have landed near the lower end of that range. But, as they continue to receive data, he says they are actually gravitating towards higher numbers. He predicts placements will probably come in at 100 percent to 107 percent to a year ago. Marketings, he says, should come in at about 2 percent above last year. And with that, he says total cattle on feed may end up between 7.5 and 8.5 percent more than last year.
"If it's up towards a higher end, towards that expected range that does dampen the enthusiasm more as many of these cattle come out late in the summer quarter out of feedyards for marketing," he said. "So, this is a report that has the potential to surprise the marketplace a little bit. If we start to back up larger numbers, that will really hit these fed cattle prices pretty hard and pretty quickly. It's not an immediate concern but as we get into the summer quarter and fall quarter, we're going to have to watch this very closely."
Hear Jim Robb and I discuss his estimates for the upcoming USDA Cattle on Feed Report, on yesterday's show - click here.
Sponsor Spotlight

Midwest Farm Shows
is proud to produce the two best Farm Shows in the State of Oklahoma annually- the Tulsa Farm Show each December and the Oklahoma City Farm Show each April.
Now is the time to put on your 2018 calendar the date for the 2018 Oklahoma City Farm Show, coming April 19, 20 and 21, 2018. Contact Ron Bormaster at (507) 437-7969 for more details about how your business or organization can be a part of the 2018 Oklahoma City Farm Show!
Click here
for more details about the 2018 Oklahoma City Farm Show- presented by Midwest Farm Shows.
This week on SUNUP - OSU Extension Grain Market Economist
Dr. Kim Anderson
joins host
Dave Deeken
again to discuss the market's influence on the current price of wheat and his expectations moving forward.
In recent weeks, the price of wheat has achieved roughly $5.00 a bushel. However, that price has since declined. The peak of that price range Anderson attributes to ongoing drought conditions.
"You look back at December and January, drought started to build up all the way into March," he said. "The market saw yield going down for Kansas, Oklahoma and Texas. So, they bid up the price."
Anderson feels, too, the market probably sees lower yields as a sign that this crop might have higher protein content and perhaps higher test weight as well. However, recent rains in HRW wheat areas resulted in the market slashing that offering by about 50 cents.
However, Anderson believes $5.00 wheat is still an obtainable goal for the future as we get closer to harvest - provided growers deliver a quality crop complete with good milling and baking characteristics.

You can watch their visit tomorrow or Sunday on SUNUP- or you can hear Kim's comments right now and see what else is on the lineup for this week's episode, by clicking here.
More Weekend Rain in the Forecast But Not Likely to Impact Driest Corner of the State Near Panhandle
The Drought Monitor Map again shows drought conditions intensifying further across northwestern Oklahoma, this week.
Rains that fell last weekend alleviated some of the drought across central and south central Oklahoma - but intensely severe conditions still persist near the Panhandle with moisture deficits increasing daily.
Heavy rains are forecast for this weekend which will certainly help but it will mostly miss the northwestern region of the state that needs the moisture the most. It likely won't have much impact on the threat of fire danger either until we see much more moisture arrive.
Conditions remain mostly unchanged from the week prior across Oklahoma which currently rate 61 percent abnormally dry, 48 percent in moderate drought, 42 percent in severe conditions, 35 under extreme drought and 8 percent categorized as exceptional drought.
For a closer look at this week's Drought Monitor Map or to review this week's Mesonet Ticker newsletter,
click here
.
Want to Have the Latest Energy News Delivered to Your Inbox Daily?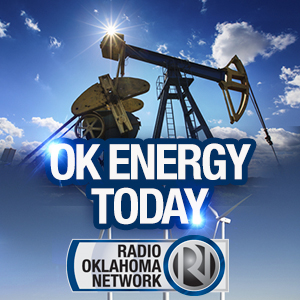 Award winning broadcast journalist Jerry Bohnen has spent years learning and understanding how to cover the energy business here in the southern plains- Click here to subscribe to his daily update of top Energy News.
An organization known as CAST recently published a report that examines the current U.S. regulatory system for genetically engineered crops, compares it with those of major trading partners, and considers the effects it has on agricultural biotechnology.
A release announcing this report, states that the scientific community is overwhelmingly positive about biotech plant breeding and the benefits for farmers, consumers, and the environment. But the authors of this paper led by
Task Force Chair Alan McHughen
,
demonstrate that the current process-based U.S. biotechnology regulatory system is a barrier to such agricultural innovation. The authors suggest the regulatory system needs to be adjusted, or "public, academic, and small business entities will continue to be frustrated in using these safe tools to deliver useful products."
The authors claim current regulations are sometimes based on spurious, undocumented risks--onerous, expensive regulations discourage innovation, especially in small businesses and universities.
According to the paper, u

nreasonable barriers result in biotech innovation projects that have been slowed down or shelved. Regulations need to align with the stated public policy goal of reasonably assuring safety--in a way that is commensurate with the degree of risk posed, it states. Otherwise, public, academic, and small business entities will continue to be frustrated in using these safe and beneficial tools. The 35-year history of public and small private investment in agricultural biotechnology will continue to be squandered.
Read more about this Issue Paper published by CAST on our website and view the report for yourself, by
clicking or tapping here.
Our thanks to
Midwest Farms Shows
,
P & K Equipment
,
American Farmers & Ranchers
,
Livestock Exchange at the Oklahoma National Stockyards
,
Oklahoma Farm Bureau
,
Stillwater Milling Company
,
National Livestock Credit Corporation
,
Oklahoma AgCredit
,
the Oklahoma Cattlemens Association
and
KIS Futures
for t
heir support of our daily Farm News Update. For your convenience, we have our sponsors' websites linked here- just click on their name to jump to their website- check their sites out and let these folks know you appreciate the support of this daily email, as their sponsorship helps us keep this arriving in your inbox on a regular basis- at NO Charge!
We invite you to check out our website at the link below too that includes an archive of these daily emails, audio reports and top farm news story links from around the globe.
God Bless! You can reach us at the following:
phone: 405-473-6144