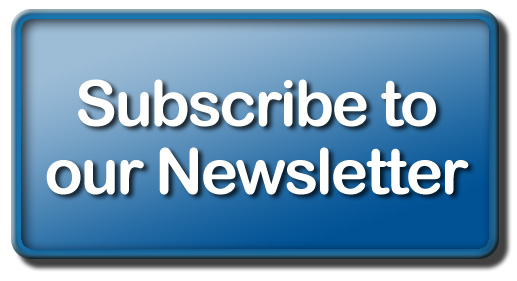 We invite you to listen to us on great radio stations across the region on the Radio Oklahoma Network weekdays- if you missed this morning's Farm News - or you are in an area where you can't hear it- click here for this morning's Farm news
from Carson Horn on RON.
OKC West is our Market Links Sponsor- they sell cattle three days a week- Cows on Mondays, Stockers on Tuesday
and Feeders on Wednesday- Call 405-262-8800 to learn more.
mornings with cash and futures reviewed- includes where the Cash Cattle market stands, the latest Feeder Cattle Markets Etc.
FedCattleExchange.com
offered 412 head with 72 actually selling Wednesday -
click here
to jump to the website.
At
OKC West Livestock Auction
in El Reno feeder steers sold 1.00-4.00 lower and feeder heifers traded 2.00-5.00 lower.
Click here
for the complete sale report.
Each afternoon we are posting a recap of that day's markets as analyzed by
Justin Lewis of KIS futures
-
click or tap here
for the report posted yesterday afternoon around 3:30 PM.
Okla Cash Grain:
Futures Wrap:
Feeder Cattle Recap:
Slaughter Cattle Recap:
TCFA Feedlot Recap:
Our Oklahoma Farm Report Team!!!!
Ron Hays, Senior Farm Director and Editor
Carson Horn, Associate Farm Director and Editor
Pam Arterburn, Calendar and Template Manager
Dave Lanning, Markets and Production
Oklahoma's Latest Farm and Ranch News


Your Update from Ron Hays of RON
Thursday, June 6, 2019
Howdy Neighbors!
Here is your daily Oklahoma farm and ranch news update.

Featured Story: Farmer Sentiment Hits Lowest Level in Over Two Years Declining 14 Points in May to Reading of 101
The Ag Economy Barometer dropped again in May. The barometer reading of 101 was 14 points lower than a month earlier and was the lowest barometer reading since October 2016.
For the second month in a row, the decline in farmer sentiment was attributable to big declines in both the Index of Current Conditions, which fell from 99 in April to 84 in May, and the Index of Future Expectations, which fell from 123 in April to 108 in May. A rating below 100 is negative, while a rating above 100 indicates positive sentiment regarding the agriculture industry.
This month's declines in the barometer and its two sub-indices effectively erased all of the large improvement in farmer sentiment that took place following the November 2016 election. And, producers' confidence that the trade dispute with China will be resolved quickly is dissipating as farmers were also less confident that the trade dispute would ultimately be resolved in a way that favors U.S. agriculture than they were earlier in the year.
To review the complete report on this month's reading of the Ag Economy Barometer,
click or tap here
.
Oklahoma AgCredit
supports agriculture and rural Oklahomans with reliable, consistent credit today and tomorrow.
A proud member of the Farm Credit System, Oklahoma AgCredit offers loans and financial services to farmers, ranchers and country home owners. Whether you're looking for land, a country home, livestock, or equipment, Oklahoma AgCredit can help with long-term fixed rates or short-term loans for running your agricultural operation.
With 17 locations serving 60 counties, we're locals, too.
Find an office near you
to talk to a lender who understands agriculture. Financing rural Oklahoma. Equal housing lender, NMLSR ID# 809962. Call us today at 866-245-3633 or go to
www.okagcredit.com
.
Harvest slowly continues in parts of Southwest Oklahoma in places where producers have been able to dodge the rain which are few. There has been a little harvesting done since Monday afternoon though crews are reportedly on standby to enter fields as they are able. However, rains are expected to continue as you can see from the graphical forecast below...
Thus far, only small amounts of wheat have been taken into Grandfield, Frederick, Altus, Tipton, Lawton and Walters areas with test weights still holding in the 58 to 63 lbs./acre range with the majority in the 60 to 61 lbs./acre range. According to Oklahoma Wheat Commission Executive Director Mike Schulte, yields have been ranging from 40 to 60 bushels per acre with another report of 70 bushels per acre. There still has not been enough wheat harvested to get a good read on proteins.
The next harvest report will be published Monday, June 10th. Read the full report released yesterday, by
clicking here
.
A House subcommittee hearing on the relocation proposals for two Department of Agriculture agencies held this week highlighted the divisive contention between House Republicans and Democrats regarding the move. USDA has proposed relocating the Economic Research Service and the National Institute of Food and Agriculture to the Kansas City metro, Indiana, or to Research Triangle Park in Raleigh, North Carolina. Subcommittee chair
Stacey Plaskett
, a Democrat from the U.S. Virgin Islands, opened the hearing
stating
the proposal will "undermine the integrity of these agencies and their ability to operate."
However, the top Republican on the House Agriculture Committee, Mike Conaway, stated, "There is nothing that prevents USDA's mission from extending outside of the beltway." Conaway added, "The elitist notion that all wisdom and knowledge stems from Washington, D.C. is offensive to me and should be offensive to anyone who resides in rural America."
Conaway called the hearing a distraction that fails to focus on the pressing issues facing agriculture today, such as farm income, weather and trade.
Neal Dunn
, Ranking Member for the House Subcommittee on Biotechnology, Horticulture, and Research echoed Conaway's comments,
remarking
that "While I'm excited the subcommittee is holding its first hearing, it absolutely baffles me that our first topic is USDA office relocation. I do not understand the obsession that some have with the secretary's decision, and some of the claims that I hear opponents making are laughable." Dunn continued, "I am proud to have joined a letter led by Ranking Member Mike Conaway and Congresswoman
Vicky Hartzler
and signed by every Republican Member on the House Agriculture Committee in support of the secretary's decision. Additionally, there are several other letters signed by both Democratic and Republican Members of Congress in support of the relocation. Contrary to the tone that we will hear today, Secretary Perdue has broad support to move forward with this decision."

The American Angus Association Board of Directors announced Mark McCully as the new chief executive officer of the American Angus Association this week. This will be effective June 10, 2019.




"This truly is a proud day for the Association and the breed," said

John Pfeiffer

, Association president. "Mark has grown up in the cattle business and possesses unique insight into all segments of beef production, his knowledge and leadership have served CAB well, and he will help to continue to drive the demand for Angus genetics globally."




McCully will serve as the CEO for the American Angus Association and for each of the Association's subsidiaries: Angus Media, Certified Angus Beef, Angus Genetics Inc., and the Angus Foundation.


You can read more about the new CEO for the American Angus Association over on our website by clicking or tapping here.


Sponsor Spotlight

As Oklahoma's largest John Deere dealer, P&K Equipment is proud to be your local expert source for equipment, parts, and service. As an Oklahoma-based, family-run company, the P&K network consists of 16 locations in Oklahoma, 2 locations in Arkansas, and 9 locations in Iowa. Our Oklahoma and agricultural roots run deep and our history spans over 30 years.
At P&K, we make it our mission to provide you with top-notch solutions and unbeatable customer service at a price you CAN afford. Visit pkequipment.com and you'll have it all at your fingertips: request a quote, schedule service, get a value for your trade, find current promotions, and shop for parts online. Stop by one of our locations today to meet the P&K team. You'll see why around here, John Deere starts with P&K.

In honor of National Dairy Month, America's dairy community is building on its commitment to nourish people by joining forces with Feeding America to address food and nutrition instability and child hunger.


One of six children in the U.S. faces hunger. The problem is compounded in the summertime when more than 18 million children may lose access to free or reduced-price school meal programs.


The dairy community, along with Feeding America, will be kicking off National Dairy Month by rallying consumers across the country to get nutritious food to families who need it. At the national level, a three-vehicle convoy will embark on a cross-country tour in June and July to provide kids with free nutritious milk and dairy foods at locations, including farmers markets, feeding sites and sporting events.


You can read more about what America's dairy community and Feeding America is doing to combat these issues over on our website - here.



David Newman, a pork producer from Arkansas, was elected president of the National Pork Board at the Organization's June Board Meeting. The National Pork Board's 15 producer-directors represent America's pig farmers.


"The U.S. pork industry is facing a time of unprecedented change and I look forward to serving America's 60,000 pig farmers in the year ahead," Newman said. "From preparing the global food industry for the threats facing us from foreign animal disease, implementing our Secure Pork Supply plan and driving home our messages of what sustainable pig production looks like in the U.S. and abroad, I cannot wait to lead the Pork Checkoff in delivering value to our producers."


You can read more about Newman and the National Pork Board by clicking or tapping here.


Donnell Brown is a part of the RA Brown Ranch legacy. He has travelled the country speaking to producers about how they can ensure the longevity of their operations using the same thought-processes and strategies his family has done successfully for over a century now. He recently offered to share with us a few of those tips. According to him, the best advice he can offer upfront is simply to get started - don't put off the inevitable - start the process now.
"My parents were so progressive in starting their estate planning back when I was in high school. Now, we've got to start doing the same thing with our kids and I feel like I'm ten years behind," Brown said. "I think it's never too early to start a solid transition to keep the ranch in the family and the family in the ranch. I encourage all families to start that conversation because we never know when our time is going to come where the Lord is calling us home."
Beyond that, Brown says it is important to include the right people in your estate planning when it comes to who will make decisions, carry certain tasks out and simply offer seasoned advice on how to navigate the process. This starts at home with the parents, he says. Both patriarch and matriarch should be involved in this process. The other key player to recruit, Brown says, is a good accountant or lawyer that knows and understands the laws and how to use them to your advantage.
Listen to Brown share more of his advice about estate planning for a farm or ranch business, on yesterday's Beef Buzz -
click here
.

The Oklahoma FFA Foundation and Devon Energy are partnering together to put new technology in the hands of students.


Devon is offering 2019 FFA Technology and Innovation Grants for FFA chapters in central and northwest Oklahoma for the upcoming school year. The grants of up to $5,000 will be awarded to support science, technology, engineering and math (STEM) projects.


The grants will give more students the ability to be access technology like hydroponic systems, incubators, drones and ultrasound machines, while also challenging students to develop innovative projects.


You can read more about the opportunities available to Oklahoma FFA students from Devon Energy over on our website - here.


Our thanks to
Midwest Farms Shows
,
P & K Equipment
,
AFR Insurance
,
Oklahoma Farm Bureau
,
Stillwater Milling Company
,
National Livestock Credit Corporation
,
Oklahoma Beef Council
,
Oklahoma AgCredit
,
Herb's Herb Hemp Farm
,
the Oklahoma Cattlemens Association,
and
KIS Futures
for t
heir support of our daily Farm News Update. For your convenience, we have our sponsors' websites linked here- just click on their name to jump to their website- check their sites out and let these folks know you appreciate the support of this daily email, as their sponsorship helps us keep this arriving in your inbox on a regular basis- at NO Charge!
We invite you to check out our website at the link below too that includes an archive of these daily emails, audio reports and top farm news story links from around the globe.
God Bless! You can reach us at the following:
phone: 405-473-6144